Prices in India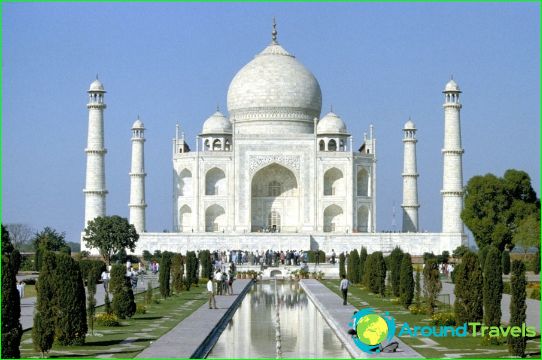 Prices in India are among the lowest in comparison with Asian countries.
Shopping and souvenirs
Although fixed prices in stores,local traders tend to wind the cost of goods by 30-50% for foreigners, so the price equation you have to bargain fiercely. Tip: Before you go to the store or on the market, it is advisable to check with some of the locals the real prices of commodities of interest to you (at the bargaining this will give you a significant advantage).
Important: pay for goods and services by bank cards in India is not recommended, as the country is "famous" credit fraud.
What to bring back from India?
silk products, spices (aromaticcoli), Indian rugs, jewelry, Indian scarves, saris, shawls, natural henna, leather bags and shoes, natural cosmetics (Ayurvedic oils, creams, shampoos);
spices, tea, sweets, rum.
Indian silk you can purchase from $ 2.5,bronze figurines of deities - from $ 3-5, Indian spices - 0.2 $ / 1 package, a set of Indian spices - 0.5 $ / 250 grams, Indian sweets - from $ 5/1 kg, ayurvedic cosmetics - 1 $, vivid paintings in the style of Madhubani - from $ 20, with Indian music discs - for $ 0.5-1, Kashmir shawl - from $ 5, Indian tea - $ 5-15 / 1 kg, rum - for 3-12 $.
Excursions
On the tour, "The splendor of Old Goa", youYou see various historical and cultural monuments - the Cathedral of St. Catherine, Jesus Basilica, Archaeological Museum. As part of this tour you will visit the city of Panaji and cruise on the Mandovi river (a river cruise duration - 1 hour). The approximate cost of the tour - $ 40.
If you go on a trip "and Crocodilesspices ", you can see crocodiles, traveling the backwaters Zuari river in a canoe, and then visit the spice plantation, where growing cinnamon, curry, coriander, cloves. And after the tour you will have to wait for an exotic dinner. The approximate cost of the tour - $ 40-45.
Entertainment
If you - a lover of beautiful nature and activevacation, you should go to Dudhsagar Reserve. During this journey you will be able to take a ride on an elephant, to go into the jungle by jeep, then get to the foot waterfall Dudhsagar (you can swim in the lake). Entertainment Approximate cost - $ 30.
If you decide to go to the ocean fishing, then you will have to pay about $ 40.
Transport
Travel by public transport is quite cheap: for a trip on the bus, you will pay $ 0.3, and for travel, valid for a month - $ 9.
If you shoot a room in a cheap hotel,eating fast food and travel by public transport, your minimum cost is $ 20-30 per day for 1 person. But the best option - to calculate your holiday budget at the rate of US $ 60-80 per day for 1 person.
Photo