Reserves of India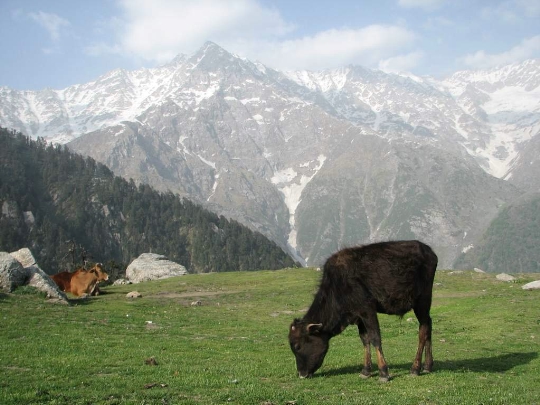 More than one percent of the vast territory of Indiaoccupy the national parks, the goal of which - the protection of nature, archaeological sites and historical places and tourism development. Today reserves of India is visited by millions of travelers every year who are interested in the past and present of the country and its diverse nature.
Four hundred addresses on the map
More than four hundred wildlife sanctuaries of India andits national parks listed in the registry of the Ministry of nature protection. Especially popular are about hundreds and they are open to tourists:
The highest reserve in India is located atterritory of Himachal Pradesh. It was created in 1962 for the visit to require special permits. Park Great Himalayas is the habitat of a huge number of birds and animals, and some of its sites are located at an altitude of five thousand meters. It begins the ascent to the highest Himalayan peaks.
Neora Valley National Park - a park in the east of India, whereyou can fully experience the exotic impenetrable virgin jungle. The unique ecosystem of the Indian reserve allows to exist on the same territory orchids and oaks, rhododendrons and bamboo, and clouded leopard, red panda and the Bengal cat - only a small part of the rich fauna of the list Neorio Valley. The nearest town - the town of Darjeeling and Kalimpong. To get to the park as possible and by plane, landing at the airport in Bagdogra.
Holidaymakers on the beaches of Goa tourists can devoteOne day vacation trip to the mall Reserve. National Park Small area shows visitors the evergreen tropical forests and their numerous inhabitants - Bengal tigers, Indian macaques, giant squirrels and porcupines. Reference point for those who travel on their own - the city of Panaji, which connect you to reserve a car for an hour.
Butterfly Kingdom called the Indian Reserve inKerala, where it is most convenient to reach from Cochin. Periyar National Park is situated on the banks of Lake and its main pride - hundreds of species of tropical butterflies and colorful birds. If lucky, visitors can meet the reserve with Bengal tigers and leopards, but to avoid unnecessary risks, when you visit the park is to hire a local guide.
The largest population of tigers in India - inMudumalai Sanctuary in the south-west of the country. "Tigronaseleniya" density is one individual here on 9 sq. km, and therefore requires a visit to the park by tourists compliance with specific rules.
Photo