Trains in India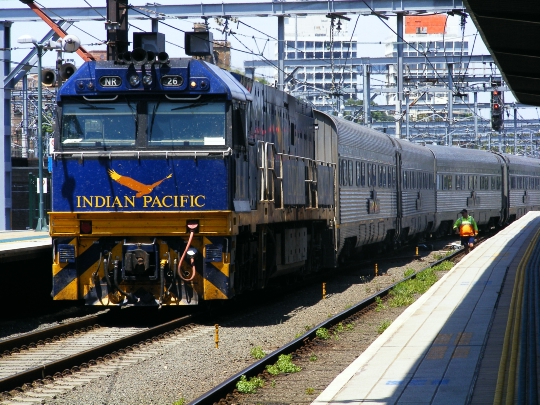 Railway lines characterized by a large Indiaworkload. In this country, the value of the railway is very large, as the train there are considered the most popular form of transport. More than six billion people in the year carry trains of India.
Train tickets are affordable price. Therefore, the railway - it is convenient, economical and fun. The trains have their division into classes, which differ in the degree of comfort. Tickets for the train in India have different prices, depending on the quality of service.
What kind of train passengers have in India
The country has used the division into ten classestrains. The lowest class is UR, which is not very popular with passengers. Tickets of this class are very cheap and are sold to the general box office. The cars of trains full of vagrants and paupers. Tickets in this class are considered valid for one day from the date of sale. Trains with individual seats for passengers are the following 2S class. Carriages with sleeping places are in Sleeper class or SC trains, which are considered the most popular in the country. Comfortable cars are in class EC trains. They are equipped with air conditioning and a comfortable seating area. The most convenient and inexpensive way to move around the country - the first-class carriage. It involves a four-seater coupe, air conditioning, table linen, etc.. Trains with the comfort level of moving between the big cities.
Train schedule in India is available atindonet.ru, as well as other similar Internet resources. Fares depend on the distance. Looking at the site of the Indian Railways, the tourist will be able to get detailed information about tariffs. If necessary, tickets will be back with a refund if, after the departure of the train was no more than 12 hours. Returning the ticket before departure, you can return 50% of its value. If the ticket is lost, the money will not be returned. Passengers over 60 years of age receive a discount on the fare.
Where to buy a ticket for an Indian train
If the passenger is interesting precisely express thehe should contact the reservations office. Tickets for passenger trains sold in the station ticket offices. On the express ticket can be purchased at any time on a local train route - the day of departure. In India, operates the online booking system, there are offices of tour operators and reservation offices. If you plan to travel a long distance, you need to buy a ticket in advance. For children aged 5-12 years, the ticket purchased at half price. To make an unlimited number of trips to be purchased Passes Train card. It is expensive and suitable for passengers who daily pass a long distance.
Photo