Trip to India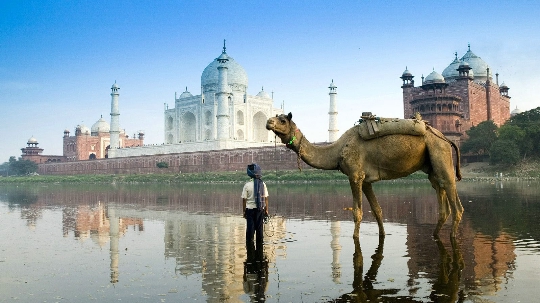 The trip to India, and independent travel interstate can become the most exciting adventure, but that's about hitchhiking to forget.
Cars
The country is enmeshed in a network of roads, but they are incredibly poor quality. The track is very narrow, and often do not have the usual road markings and signs.
An extensive road network covers all statescountries, so access to the desired location without problems learn from. The journey between the big cities you go to the modern and comfortable bus, but most likely, packed to overflowing.
In the city you can drive a taxi. Only in most machines or counters are broken or missing, so it is necessary to discuss the fare before boarding the car. But the taxi meter is working, it is necessary to demand its inclusion.
Air transport
India has well developed air transport network. Service is provided by local airlines. At the same time you can take a flight on the private aircraft airlines. Terms flight prices do not differ from the state airline.
Railroads
It is the most convenient train travel. Almost all the big cities of interconnected railroad tracks. The fare is relatively low. The truth is sometimes the road finishes, and then get to the next station is only possible on the bus.
In India, there is a special program called«Indian Pass», which literally translates as "Skip to India." Only guests of the country can take advantage of it. In accordance with the conditions, you get a ticket entitling to travel with some benefits for a certain period of time. Use it must be within a year. We must remember that these tickets are always registered and pass it to another person will not work.
There on the Indian railways and childrenprogram, in particular the "Children's admission in India." After its acquisition by a child who had not yet turned 12 years of age, he is entitled to a big discount (50%) of the cost of travel. Children under 5 years can travel for free.
India trains varying degrees of comfort. You can choose among:
coupes with individual air-conditioning;
four-seater coupe, also equipped with air conditioning;
six-cool coupe;
sleeper;
general car.
You can buy tickets in the individual offices, designed specifically for tourists. But it is better to book them in advance using the automatic cashier.
We must remember that the train is not as fast as in Europe, so it's best to travel by express trains.
Photo