Education in Indonesia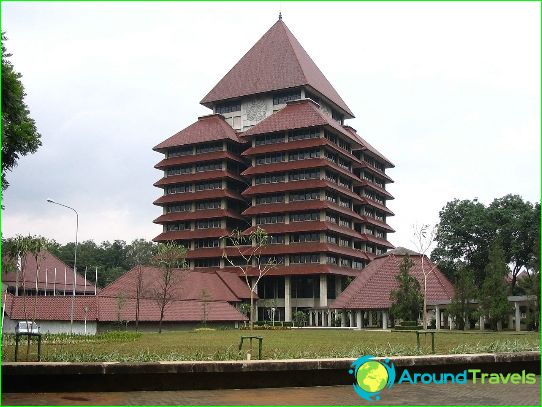 Indonesia - the sun, the sea, palm trees, richunique culture ... I came here to study, not only acquire good knowledge, but also get a long-term visa, as well as meet with Indonesian traditions and customs.
Getting an education in Indonesia has the following advantages:
The ability to enter the Indonesian university on the program "Darmasisva" (student exchange);
The ability to get a business education in MBA-programs;
The high level of education.
Higher education in Indonesia
For foreign students MinistryIndonesia Education allocates 750 budget places. So, taking advantage of a program designed for one year of study, it is possible to come to Indonesia to learn the language, music, dance and traditions of this country. From arriving requires two conditions - not be older than 35 years old and fluent in English.
You can receive academic and vocational education in institutions of higher education in Indonesia. It offers students - institutes, polytechnics and universities.
Upon receiving academic education studentsstudying technological sciences, while the preparation of vocational training students learn applied skills that will help them in their work.
Indonesian universities opened their doors to students in early September, and training activities plan is divided into 2 semesters (every 16 weeks, students take exams).
If desired, you can enroll in private Indonesian University: the best universities are considered "Padzhadzharan" in Bandung and "Atmadzhayya" in Jakarta.
MBA programs
Taking advantage of the IBA program in Indonesia,students will be able to understand how to operate the business in a global economy that is constantly changing. In addition, they will receive excellent knowledge in the field of business, marketing, banking, law, information technology (can be trained on the day and evening classes).
Diving training
In Indonesia, there is a possibility to godiving training and get to the end of the study an international certificate PADI. Even beginners who have mastered the basic course "Open Water", will receive the right to dive with a partner to a depth of 18 meters anywhere in the world.
Indonesia Dive centers offer usevarious courses, where you can learn the theoretical foundations and techniques of different kinds of diving (under-ice diving, diving in caves and caverns).
After graduating in Indonesia, you will be able to work in the large industrial sectors (clothing, footwear, tourism, oil, gas and mining) in the service sector, the export sector.
Photos schools in Indonesia