Tehran Airport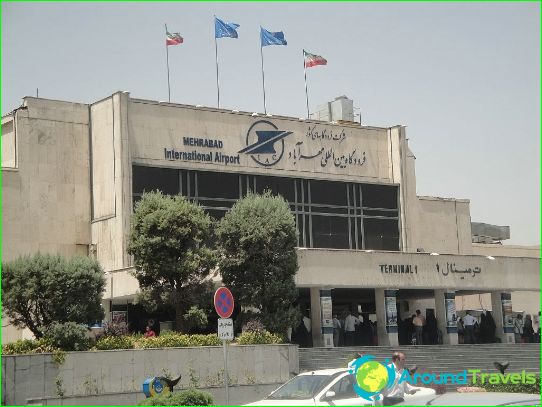 The capital city of Iran, Tehran is served by two airport - Airport Mehrabad and Imam Khomeini airport.
Mehrabad
Mehrabad - the second most important airport inTeheran. It is located in the city. Despite the fact that it is not the main airport of Tehran, it is served by the largest number of passengers in Iran - some 13.2 million. The airport has three runways, their lengths are 474, 3992 and 4038 meters.
The airport was put into operation in 1938, it was used extensively during the Second World War.
services
The airport offers the most comfortable conditions of stay on its territory. There is a large number of services - cafes and restaurants, post office, shops, ATMs, luggage storage, etc.
Getting there
Since the airport is in the city, problems with movement will not occur. You can always use public transport or taxi.
Imam Khomeini
This airport was built for the purpose of unloading Mehrabad airport. It is located about 30 kilometers from the city center. Today it is the main air gate of Iran.
According to the 2014 Airport Imam Khomeini cooperates 40 airlines serving more than 700 flights a week.
The airport has one passenger terminalcapacity 6.5 million passengers. Under construction is the second terminal. Every year served about 5 million passengers.
services
The main airport in Tehran is ready to provideall the necessary services for passengers. Several cafes and restaurants are happy to feed its every visitor. Also, passengers can visit the shops where you can buy various goods - souvenirs, clothes, food, etc.
For relaxation, the terminal features a spacious lounge and a separate VIP-lounge for business class passengers.
If necessary, you can seek help from the medical center. Also here there is room for mothers and children.
Of course, it represented a standard set of services - ATMs, post office, luggage room, etc.
Getting there
The city can be reached by public transport or taxi. A taxi ride will cost about $ 30. Bus ticket costs about $ 4. Time to one hour.
Photos Tehran airport