Metro Mashhad: circuit, photos, description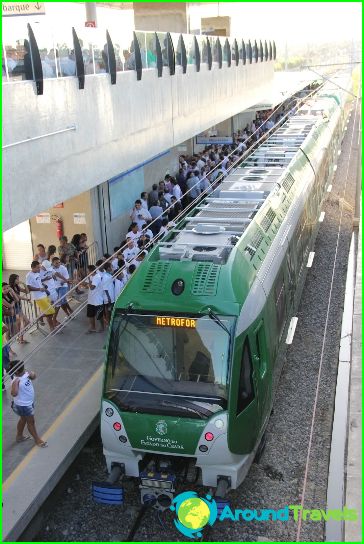 Metropolitan Iranian city of Mashhad - itsystem of public urban transport, which is a light metro line. She was second in the country after the capital. It is also called the city railway.
Mashhad Metro was opened in April 2011. Today, it is represented by a single long line, but there is a project to build at least two more branches. The length of the first metro line in Mashhad is 19 kilometers, and passengers can take advantage of 22 stations for input, output, and direct transport to another city.
Construction of the metro Mashhad was started in 1999year. Half of the tracks takes place in the underground tunnels, and the rest was built by land. Composition overcome the entire route in half an hour. End subway station Mashhad - Nahsiri area, located on the eastern outskirts of the city, and the area Vakilabad - the south-west.
The second metro line under construction Mashhad prettyrapidly. It will connect the northern suburbs with the southern neighborhoods Kosanga Tabarsi. It is planned to extend for 14 kilometers, to serve passengers will be 12 stations.
Tickets for the Metro Mashhad
Directions to the Metro Mashhad provide low-floor cars produced in China. Pay the fare should be automated in the box office, and the tickets have to maintain until the end of the trip.
Metro Photos of Fortaleza