Iran Resorts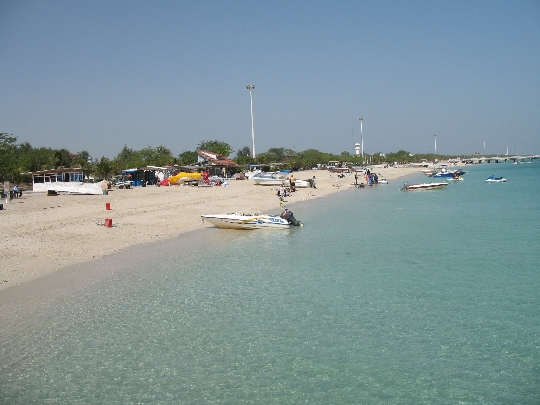 On the beautiful Persia every Russiantraveler had heard in school history lessons. An ancient civilization has left the world architectural monuments of great beauty, which you can admire today. Suffice it to buy a tour to Iran, and to cling to the airplane window, so as not to miss anything important and interesting. In addition to various excursion program, the country offers and vacation resorts on Iran. Among them - the beach paradise on the island of Kish and the opportunity to ride on the alpine skiing resort on the slopes of Dizin.
"For" or "Against"?
Traditional for every touristdirections list of arguments "for" or "against" the trip usually headed by the ticket prices and the duration of the flight. Direct flights to Iran operate and Russian companies, and Iranian airlines. Choosing a flight with a connection, the tourist gets a chance to do beneficial shopping at the airport in Dubai or one of the European capitals. For other features of recreation in Iran should be treated carefully:
Get a visa Russian citizens can at the consulate in Moscow or upon arrival at Tehran airport.
Credit card on Iran resorts do not take almost anywhere, so it should be the full amount in cash.
The dress code even in places of recreation in Iran is very strict and requires women wearing a headscarf and long skirts or pants, and men - long-sleeved shirts.
Renting a car is possible but not recommended - the ability to understand the features of the road to provide better taxi driver. Its cost to Iran's resort is not too high.
Beaches Kish
The main beach resort of Iran - is a small island of Kish in the Persian Gulf. All the guides to position him as a Muslim and a resort atmosphere it is consistent with this definition.
The beaches are beautiful, the sea is warm, coastalstrip equipped with changing rooms and shower bland. But swimming rules stipulate that only men can afford to go into the water and sunbathing in a bathing suit. For the beautiful half of humanity even in the resorts of Iran there is a dress code, according to which not allowed to open anything other than his feet and hands.
The slopes of Dizin
Ski resort called Iran Dizin. Athletes all over the world consider it not only the most inexpensive, but also to optimally combine the level of price and quality. Trails Dizin located at high altitude and have a solid toughness, and excellent dry snow makes it particularly attractive off-piste skiing.
Photo