Trip to Iran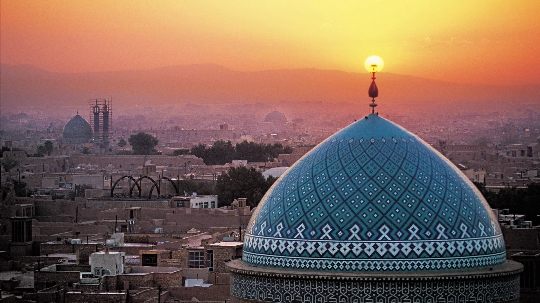 The Caspian Sea and the Persian Gulf, and the city-oases of the crater of extinct volcanoes, and, of course, walk in hijab - that's what a trip to Iran.
Flights
Almost all the big cities of the country havedirect flights. Traveling from small towns is only possible transit flights passing through the territory of Tehran. Domestic flights make several shipping companies. But is the largest local Iran Air.
Fares are quite acceptable, but if you plan to save money, the tickets are best booked in advance.
Train
Although the railway network covers almostall over the country, unfortunately, it is the passenger rail service is not developed. But existing routes still much cheaper, more convenient and faster than the bus trip.
I look for when purchasing ticketclassiness. Total Iranian trains come in three classes: quad coupe (compartment for six passengers are very rare) with beds; easy chairs; hard chair. The price of travel is very, very low cost. You can buy tickets at the station, where you plan to land on the train.
intercity
Roads in the country are everywhere, and because bus service between the cities developed excellent. By bus you can reach almost all the cities and villages of Iran.
The main part of the bus system hasair-conditioning, and the trip will be quite comfortable. The disadvantage is the frequent changes to the current schedule. In addition, many drivers send the car in a way only after filling the cabin passengers.
Urban transport
As public transport in the country are the buses and taxis. It should be borne in mind that the machine parlors have a clear division into two halves, male and female.
Taxi
routes of public transport system is veryconfusing, and the guest country is difficult to understand it. That is why to move around the city more convenient to use a taxi. The price is low and travel much damage the contents of the purse will not cause. In addition, the Iranian taxi drivers try to cheat tourists is much less than their counterparts in other Eastern countries.
Photo