Airports in Ireland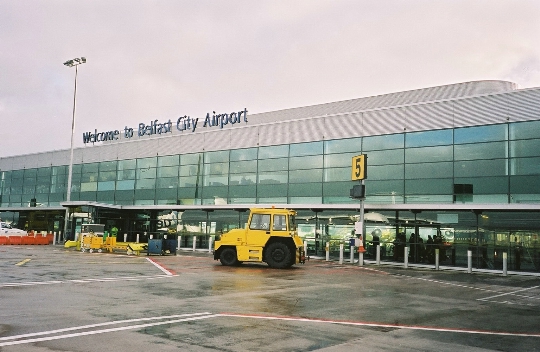 The country of green meadows and dark beer becamemuch closer to Russian travelers as long as the schedule S7 Airlines were offering direct flights from Moscow to Dublin. To get to the other Irish airports is easy and with connections to European capitals - Prague, Frankfurt or London, where cheap loukostery fly. Travel time excluding connections around 5 hours.
International airports in Ireland
In addition to the capital's airport in Ireland the right to take the side of the border have a few more air country harbors:
Cork Airport has many flights from the scheduleEuropean capitals and to get here from Moscow easiest to Ryanair wings with a connection in London. The city where the airport is located, the second largest in Ireland and is famous for its old castle, and breweries. 8 km between the passenger terminal and the city center of Cork can be overcome by bus route 226 or on a car, rent a room at the arrival. Taxi available at the output of the terminal. Official website of the air harbor - www.corkairport.com.
city ​​Shannon landed at the airport in Russianhelp travelers aircraft airline Aer Lingus, regular flights from London and Birmingham. Seasonally here flying Air Europa from Lanzarote and Travel Service Airlines from Marseille and Paris. Ireland Regional Airport is serviced by taxi and a car rental service. Details of schedules and information about the services on the site - www.shannonairport.com.
Airport in the west of Ireland near the villageNock takes a few regular flights from London and fly out of here seasonally to Dubrovnik, Alicante, Girona, Malaga and the south of Tenerife. Transfer to the surrounding towns of Charlestown and Foxford is possible by taxi, rental car or bus.
metropolitan area
The international airport and the capital of Irelandshared by only 10 km, which are easily overcome by car, rent a taxi or public transport. Direct shuttles connect the air port to the train station and Connolly Houston.
From Dublin Airport you can fly to mostcapitals and major cities of the Old World and even in the Western Hemisphere. On its side the airfield meet Air Europa, Brinish Airways, Delta Air Lines, Etihad Airways, Iberia, Swiss Air Lines, United Airlines, and many others.
Passengers of both terminals is available for allairport infrastructure in anticipation of departure, you can go shopping in the duty-free shops, taste the famous beer in authentic bars, charge cell phones and relax in comfortable armchairs.
All details about the object on the site - www.dublinairport.com.
Photo