How to fly from Dublin to Moscow?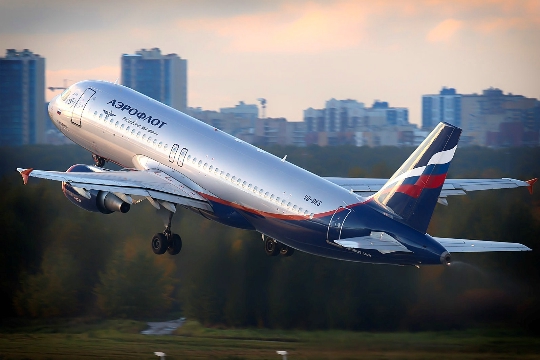 On vacation in Dublin you could see the CathedralSt. Patrick's and Trinity College, Dublin to visit the museum of civil and zoo, to spend time in the parks St. Stephen's Green and Tymon, on the beaches of Dublin Bay and Dollymount Strand, "Copper Face Jack's" at the dance club, thematic evenings in the pub "The Merry Ploughboy Irish Music", Casino "The Sporting Emporium Casino"? And now you are immersed in the thought of the return flight to Moscow?
How to fly from Dublin to Moscow (direct flight)?
The capital of Ireland and Moscow shares 2,700 kilometers,overcome that you manage approximately 4 hours. Thus, airliners owned "S7 Airlines", will land at the airport "Domodedovo" in 4 hours 10 minutes after take-off in Dublin.
Airfare Dublin-Moscow average of 26,600 rubles (in June, July and September have the chance to buy a ticket in this area for 6900 rubles).
Connection Flight Dublin Moscow
Docks in Hamburg, Oslo, Paris, Düsseldorf, Madrid, Chisinau and other cities to extend your homecoming to 7-34 hours.
Fly with "Ryanair" and "Easy Jet" with a stop atManchester will take 16.5 hours, "Aeroflot" in Copenhagen - 6 hours, "the KLM" in Amsterdam - 14 hours, "German Wings" in Cologne - 14.5 hours, with "Air Moldova" in Chisinau - 7 hours with "Swiss" in Zurich - 12 hours, with "British Airlines" and "Finnair" in London and Vantaa - 10 hours, with "Etihad Airways" in Abu Dhabi - 34 hours (2 landing on the flight will be announced through 20.5 hours).
Choose a carrier
Departure from Dublin to Moscow aircraft carried out the following airlines: "Aeroflot"; "Sas"; "Vueling"; "KLM".
Registry flights Dublin-Moscow dealairport employees Dublin Airport (DUB), remote from the city center 10 km (can be reached by bus the Airlink number 748, 747). It makes available to travelers waiting to your flight, restaurants and cafes, shops, bank branches, medical center, pharmacy, storage compartment and luggage carts for transportation, the church.
Important: flight of some companies self check - you will need to print your boarding pass (there are special terminals), after you select from a list of flight number and attach the scanner to your passport.
Things to do in flight?
On board the plane, travelersshould think about who present such souvenirs purchased in Dublin as the Irish sweater made of wool Merino sheep, tin products, products with the image of shamrock clover - Irish characters, figurines and dolls in the form of fairy-tale characters - Leprechaun, Irish whiskey ( "Black Bush "," Jameson "," Midleton "), folk musical instruments (bodhran, flute, tin whistle).
Photo