New Year in Eilat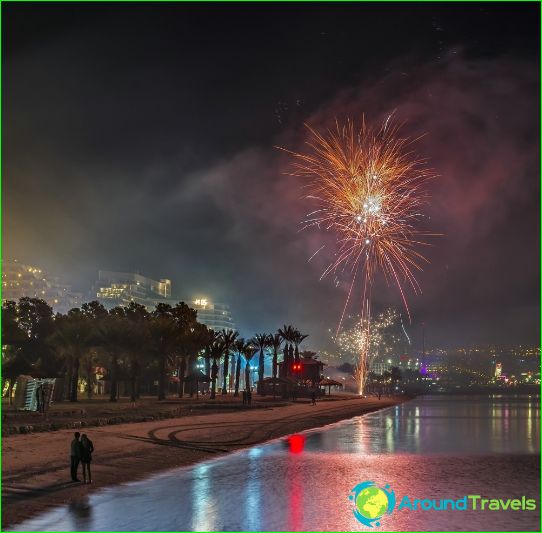 Israel's Red Sea coast - amazinga place. A small piece of land between Egypt and Jordan, is a decent resort with developed infrastructure, excellent beaches, comfortable hotels and friendly people. For those who are not used to freeze during the winter holidays, Eilat in the New Year - a great option to relax in the perfect beach conditions.
There is no bad weather
These words fully correspond to Eilatreality. The winter months are much warmer than in the capital, and the temperature often reaches 28 degrees and. Sunbathing on the beach is nice and comfortable, especially because the water here is an interesting feature. Its temperature is in the region of 22 at any time of the year, but because it is pleasantly refreshing after a hot sun.
Guests Eilat in the New Year offers the bestDifferent entertainment. Children enthusiastically visited amusement park Kings City, where water slides and fountains make them a lasting impression. No less enthusiasm is riding on a yacht cruise around the bay or on the boat, the bottom of which is made of transparent materials. The entire picturesque flora and fauna of the Red Sea is in your hand!
Parents Eilat in the New Year presents an opportunityfishing for tuna or barracuda, to go into the desert safari now and try your hand at shooting from different weapons in a super modern dash.
Photos of New Year celebrations in Eilat