Excursions in Eilat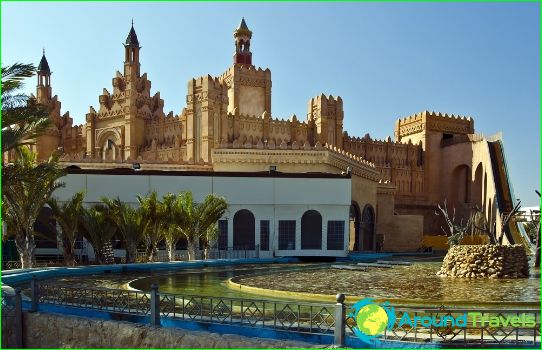 Eilat is the most popular resortIsraeli town that is located along the Red Sea coast. According to the majority of tourists, the weather is always wonderful in Eilat. You can here all year round, to sunbathe and swim. That's why tours in Eilat are as popular as the rest in this wonderful city. The city has many interesting modern attractions that every year complemented by new entertainment places.
Things that should not be missed while on holiday in Eilat:
The fortress of Masada.
Stone Mines.
St. Catherine's Monastery.
Popular tours
Timna Park. Excursion to Timna Park is very popular. This park is located in the Arabian desert. Timna - is not just a park, it is an amazing natural phenomenon. Guides will tell about the history of this unique park. You will also have the opportunity to admire the multi-colored rocks, which are quite bizarre forms.
Excursion from Eilat in the ancient city of Jerusalem. Arriving in Eilat, on the first place in the entertainment list must be an excursion to Jerusalem from Eilat.
Travel from Eilat to the Dead Sea. During a holiday in this country it is necessary to visit the Dead Sea. You will visit the Dead Sea and swim in the pond heals. Since ancient times, we know that the climate of the area and the sea have amazing healing properties.
Excursion from Eilat to Jordan. During a holiday in Eilat often organize trips to Jordan. In this wonderful country you get a lot of positive emotions from the beautiful landscapes and monuments of ancient culture. You will be able to see the beautiful desert and the ancient Nabatean city called Peter. Peter was established in pink rocks high above the sea level.
Excursion from Eilat to Egypt. The uniqueness of the resort lies primarily in the fact that it borders with three countries: Jordan, Egypt and Saudi Arabia. Do not miss the chance to visit Africa while relaxing in Eilat. Here you can see the temple of the Transfiguration, Burning kupinu.Takzhe you will visit St. Catherine's Monastery, where the well of Moses.
Excursions in Eilat you can order from the comfort of home, most importantly, what to pay attention - is the terms of booking.
Photo excursions in Eilat