Shopping in Jerusalem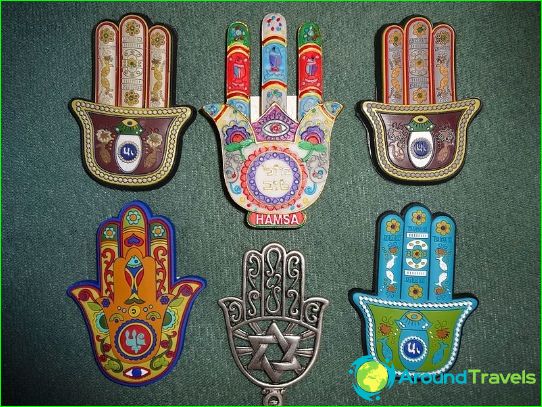 Jerusalem - it is not just a city that canfascinate and captivate, attract and fall in love with yourself, it is one of the most mysterious places on the planet, attracting huge number of tourists and pilgrims. As for shopping, among the cities of Israel Jerusalem is associated with an interesting and inexpensive shopping. It is certainly less interesting in this context than in Tel Aviv, but the range is wide enough to select.
Of course, guests will hardly tormentthe question of what to bring from Jerusalem, because even a small bottle of holy water, Jerusalem will be a wonderful gift for relatives and friends. But it is always possible to find many other interesting gifts.
Modern Jerusalem offers about a dozen of huge shopping malls with plenty of boutiques, restaurants and entertainment venues, where you can spend the whole day.
You do not know what to bring from Jerusalem toas a souvenir or gift to family and friends? In principle, in this town you can buy almost everything. At the same time there are a few items that are taken away from here more often.
Popular shopping in Jerusalem
Religious souvenirs. Great option for believers will pilgrimage set consisting of a handful of Jerusalem and the land consecrated oil. Especially popular among the tourists enjoy special protective amulets, the most common among them is the hamsa amulet ( "hand of God"). According to legends, the Jewish amulet saves from the evil eye.
Jewelry. Connoisseurs jewelry can buy jewelry in Jerusalem surprising beauty. In this city, they are much cheaper than in Russia or other European countries. Jewellery made of silver and gold, as well as the world-famous Israeli diamonds are recommended to get in jewelry stores or factories, where you will be given a certificate of quality and warranty. Otherwise, you can sell poor quality or fake thing. Connoisseurs of jewelry worth a visit jewelry shops «Michal Negrin», which sells a huge amount of jewelry and a variety of amulets made of semi-precious stones.
Medical cosmetics. No woman will not be able to leave Jerusalem without buying a local medical cosmetics. Cosmetic products from minerals and salts from the Dead Sea because of its healing properties have become known to the whole world. Local cosmetics, mud, sea salt is recommended to buy in pharmacies and specialty shops in the city.
Wine. Jerusalem Almost every store you can buy very high quality, but not too expensive Israeli wine, because it is in Jerusalem produce great wines. It is worth noting that one person will be able to bring the country up to three bottles of wine.
Lovers of leather goods worth visiting Arab market Jerusalem, and the present hostesses - Armenian quarter, which represented a huge range of ceramic tableware: cups, plates and much more.
Selecting items and souvenirs that you can bring out the beautiful city of Jerusalem, it is large enough. Enough only money and time on a choice of purchase!
Jerusalem (Israel)
Number of Photos in Jerusalem