The cost of living in Israel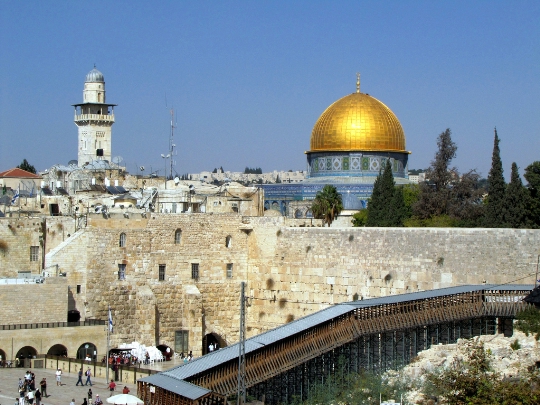 This interesting country attracts not only for itsresorts, but also an excellent medicine. Many people come here to visit the holy places. There are many people from the republics of the former Soviet Union, so coming here was not surprised by a familiar voice. The cost of living in Israel is dependent on many factors - the city, the time of year, etc. Jerusalem, for example, is quite an expensive city...
Accommodation
It is developed in Israel, the hotel business,so the hotel can be selected to suit all tastes. It is recommended not to pay attention to their so-called "stardom" and selected on the basis of the description of services and rooms. The fact is that Israel has its own system of classification of hotels and tour operators are often added to the confusion. Also take a specific pledge on arrival. Where can settle in Israel:
hotels;
Zimmers;
private sector;
Hostels.
all more or less clear with the hotel. Average hotel, ask for the day from 50 € per person, more luxurious - from 100 €. Zimmers - a guest houses with all facilities. Living here is usually short-lived, but the longer you live, the less you pay. The average price per day for about 80 €, but you can live as a family. In the private sector housing is better to shoot at a friend or advice, since this is not always convenient and profitable. This is especially noticeable in city apartments, where the price for a room can be much higher than in a hotel room nearby. Such a civilized country can not do without hostels. The prices here are too different - from 20 € per bed. Sometimes reach and € 60-70, it all depends on the location.
Food
Do not try the local street fast food -real crime. Especially as the price for it is low - only 5 €. In a cafe or restaurant, you can dine for 20-30 €, higher prices in the city center. Expensive restaurants also wonder how their dishes and prices. Good practice for those who come for a long time - it's supermarkets and bazaars. Prices of products in Israel is acceptable, so you can safely savor different delicacies.
Transport
Minus all public transportation in Israel -It is that he does not walk on the Sabbath (Friday evening and Saturday morning) and on Jewish holidays. Work only taxis and minibuses. For landing in a taxi will take a little more than 1 €, the same amount will cost kilometer. Ticket to the taxi will cost in 1 €. Renting a car is very cheap. But gasoline is very expensive, so this kind of transport very unfavorable.
Photo