Education in Israel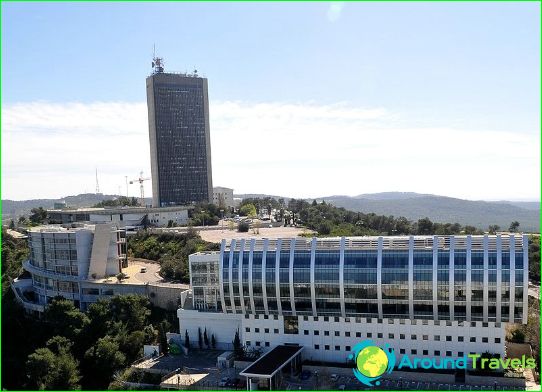 Israel has not only a great opportunity for rest and treatment, but also training. The benefits of education in Israel:
The Israeli education is highly valued around the world, especially in the economic and legal professions;
The availability of flexible and well thought-out education system;
Students Israeli universities can earn money while studying without getting special permission for that.
Higher Education in Israel
Education in Israel and paid to foreignersrather expensive. To enter, entrants from future are required to provide a diploma of secondary or secondary vocational training and take a test, which aims - to identify the language skills (English, Hebrew). Important: All instructional materials are written in English.
In addition, students are asked topsychometric test that will check your vocabulary, the ability to identify logical and mathematical thinking. Pass the test - not an easy task, so you can prepare for it in any particular center: training program is very extensive and includes 200 academic hours.
Proceeding in an Israeli university, it is possible to send the applicationto several schools. Before entering the university can attend preparatory courses, where future students will be able to master the basic disciplines of the chosen specialty, English and the history of Israel (training duration - 7-12 months).
Students should take responsibility for their studies - for truancy and cheating them are suspended for three semesters!
Language classes
You can learn Hebrew in the language centers (trainingPay), which operate at higher education institutions. Master the language can be Jewish communities (kibbutzim) - are foreigners live and work together with local people and learn the language. Despite the fact that in these communities, accommodation and meals - free, will have to pay a small cash payment (the size is determined for each foreigner individually).
Higher humanitarian education in Israel in Russian
In Israel, you can get a liberal arts educationin Russian. After studying for 3-4 years in high school and passing the required coursework and examinations, students will be able to receive a bachelor's degree. This Israeli diploma will be considered a full university degree and be recognized in foreign countries.
After graduating from an Israeli university, you can be assured of employment in one of the world's leading companies, as institutions of Israel released exclusively professionals of the highest level.
Photos schools in Israel