Alone in Israel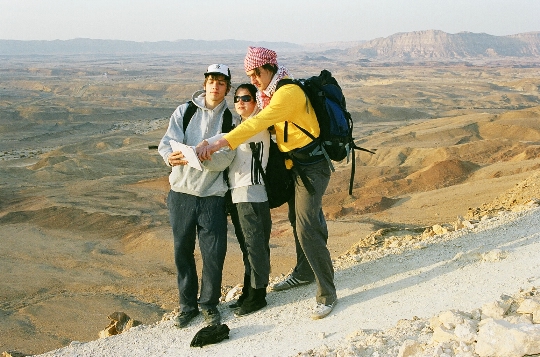 To go to the Promised Land, to theireyes to see the place where the events unfolded Bible - the dream of many travelers. And there are four sea, trendy night clubs and restaurants with excellent Middle Eastern cuisine. And what else should a traveler who chooses to go alone to Israel? Only comfortable flight and a valid passport.
entry formalities
Direct flights to Tel Aviv to make localairline El Al and Russian carriers. If you follow their special offers and not too dependent on the official schedule of holidays, you can wait for the best prices on airline tickets.
Russian citizens visa when crossing the Israeliborder is not required if the proposed travel dates do not exceed 90 days. At the entrance only have to answer the numerous questions of border guards, who are often, are the most unexpected. Answer should be taken seriously - the jokes are not understood and may refuse entry even from the most innocent remarks.
Szekely and spending
The local currency is called the Israeli Shekel. Dollars or Euros change at any bank or exchange office, but it is worth considering that during the Sabbath from Friday afternoon until Sunday morning, these organizations do not work. This rule also applies to most of the shops, museums, restaurants and public transport.
Going alone to Israelthe traveler must submit that this country does not come cheap. Prices for food, transport and hotels here - the highest in the region and almost not inferior to European:
Breakfast in the restaurant will cost an average handabout 50 shekels a cup of coffee will cost from 10 to 20, depending on the institution, and to fully be able to dine at 150-170 shekels a café and 50-100 in shopping center food court.
One trip by public transport in citiesIsrael will cost in the region of 8-10 shekels, and by train between the cities - from 30 to 50 shekels. Taxi drivers will ask for a trip within the urban area of ​​not less than fifty dollars, while a liter of gasoline in the case of rental, will have to pay almost seven shekels (information valid for August 2015).
The average cost of nights in 4 * hotel on the Dead Seaamount to $ 100-130, available near the beach in Tel Aviv - from 70 $ to 100 $, and in Jerusalem, you can spend the night, paying $ 70 to $ 130 depending on the distance of the hotel from the old town center.
Photo