Areas of Tel Aviv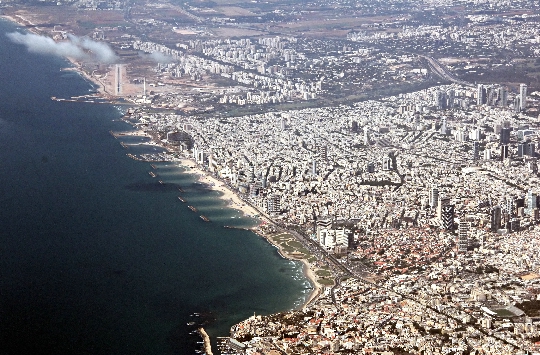 The map shows that the area of ​​Tel Aviv city is divided into 9 parts, but the tour more interesting to know how the city is divided into districts and neighborhoods.
Name and description of the main areas
Old Jaffa: interesting Clock Tower, the remnants of the fortress wall, museum Ilana Gur (a personal collection of Gur, which includes painting, ceramics, photography, contemporary sculpture), hiking trail "Trail Horoscope" (tourists waiting for streets study, bearing the names of the zodiacal signs, on Jaffa bridge desires must come to its sign, to make a wish) and Vieux port (should rent a boat, to her go on a boat trip and enjoy the beaches of Tel Aviv). Looking at the flea market, it is possible to acquire antiques and clothing of pure cotton and port market will delight visitors a rich selection of seafood.
White city is famous for a variety of 2-3 storey buildings (their location - along Rothschild Boulevard), decorated with columns and have roof gardens (this magnificence is to photograph).
Neve Tzedek: a walk around the area to be combined with a visit local attractions - jewelry stores, home dance ensemble "Bat Sheva" entertainment center "Taha," the center of ballet and theater "Suzanne Dellal" Museum Nahum Guttman (tourists will be interested in viewing the exhibition, consisting of photographs and paintings of this artist, and work and family life subjects Rokach) and Shlusha bridge.
Florentin: The area is home to students and young people without any income - are located here: cheap bars, pubs and cafes.
City (business district): it is an important object - Tel-Aviv stock exchange broker.
Ramat Aviv: a quiet and prestigious area with the Museum of Israel, Tel-Aviv University, TC "Ramat Aviv". And wishing transported to the zone in which the conducted archaeological excavations of the ancient city of Tel Casilla.
Where to stay tourists
The best area for tourists is considered to Neve Tzedek - it's pretty respectable area, where quiet, there are small cafes and the old theater building type "Eden."
Interested in shopping? You fit hotels, located on Dizengoff Street - here focused boutiques and large shopping center (on average, accommodation in 4-star apartment will cost at least $ 150). A hotel in 2 times cheaper than you can find on the street Allenby (famous Carmel Market), but it should be noted that there is noisy and not very clean.
Do you want to plunge into the atmosphere of legends andexperience the exotic city? Look for hotels in the neighborhood of Jaffa (shabby buildings are compensated under the open sky the opportunity to visit the museum). If desired, here you can stay in a hostel, 2-bed room in which the tour will cost $ 50-80.
As for travelers with average incomes, they should advise to get accustomed to the hotels in the area of ​​Ramat Aviv.
Photos Tel Aviv area