Rent a car in Israel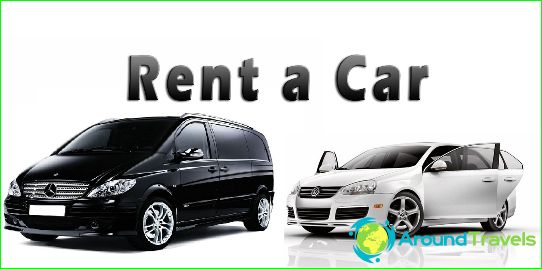 Car rental in Israel
Anyone who wishes to join the creation ofcivilization and experience the divine purpose of human life on earth, should at least once to visit Israel. Small hot country populated by friendly and brilliant people, considered the cradle of mankind and is famous for its unique history, the like of which can not boast of any state. The greatness and antiquity Israeli towns leave no one indifferent, each of them is great in its own way, so to complete the experience, it is desirable to visit as many interesting corners of the country, so rent a car in Israel - the perfect way to do it.
rental Features
car rental in Israel - service quality andhighly developed. Israeli company carefully watch over the interests of the client and its reputation, so the rental car company proven there is no doubt that the quality of service is at the highest level, and the technical condition of the vehicle does not cause censures. Seasoned travelers are advised to take a car at the international airport, Ben Gurion, where the choice of cars greatest. Rent a car in Israel is characterized by the following features:
Minimum age renter - 21year, however an additional charge for "young driver" charged with persons under the age of 24 years inclusive. In addition, younger drivers are limited to 24 in the selection of cars, for example, to rent cars in business class, they can not Israel;
Minimum driving experience must be at least two years;
Minimum rental period in Israel - three days. There are companies that provide rent for a shorter period, but at the same daily mileage is limited.
Check rental car outside the territory of Israel may be allowed, this capability is usually specified at time of reservation;
Israel car rental companies allow you to take out insurance on the return of the franchise in the event of an accident;
The relations of the country with the Palestinians and several ArabStates are governed by a special regime because of the continuing conflict for decades. That is why conscientious companies make out an insurance policy, which made insurance claims related to armed clashes.
How to arrange rental
Israel is part of the Vienna Convention for the road movement of 1968, so rent a car in Israel may, upon presentation of the following documents:
Foreign passports;
Russian driver's license sample;
Plastic cards with the sum needed for collateral.
Typically, companies hire cars in Israelnot allowed to pay rent in cash. And pay the rent is only possible with an American Express card, Visa and Mastercard. Visa Electron and Maestro Israel does not accept.
Rent rent a car can be in any city, but only in the branch of the company. Return the car completely fueled necessarily.
Israel Road is famous for its perfection, so a trip to rent a car at the Promised Land will deliver an unforgettable experience and a great experience!
Israel - promo video
Photo
Car rental in Israel