Reserves Israel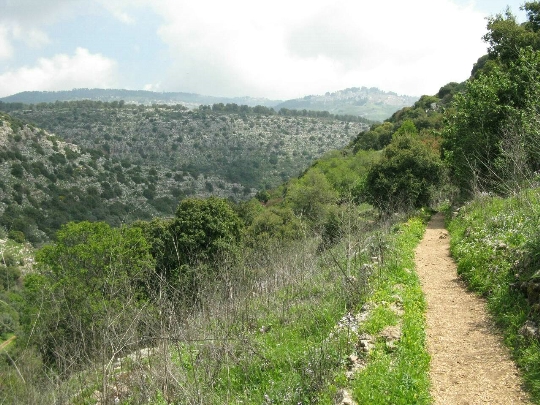 In a small area of ​​the Middle Eastthe state created and there are more than two hundred sanctuaries and national parks. This is not surprising, because the Promised Land in ancient times there is a lot of significant historical events, but because of Israel reserves virtually every stone can tell an interesting story to tell or an important date. The flora and fauna of the region is also the concern of employees of national parks, in fact, despite the small size of the country and southern latitude, the climate and the nature of Israel's amazingly diverse.
Points on the map
For tourists are of great interest, both natural and historical and archaeological sites in Israel:
Historical capital of Galilee Zippori 6 kmnorthwest of Nazareth existed at least 100 years before the onset of a new era. Today, visitors to Israel this reserve is proposed to see not only the amphitheater, acropolis and residential buildings of the Roman era, but also the amazing beauty of mosaic, part of which is of great interest to historians. The most famous - Galilee Mona Lisa, portrait of a woman from a rich home, and the best preserved - "Nilometer" - shows a device that allowed the Egyptians to predict the flooding of the Nile and predict the size of the upcoming harvest. Excavations in the reserve continue Israel and visit the restored objects can be any day.
King Solomon's Mines - this is not a fantastic place, andvery real geographical feature located in Timna National Park. Israel Nature Reserve in the south of the country offers its visitors dozens of road, cycling and walking routes through its territory. The most popular - "Big Arch" with a visit to the Egyptian caves and copper mines, "HORODIA Gorge" with a guided tour of the cave and the Roman soldiers "Paradise landscapes" with a stroll along the Copper River.
Israel Nature Reserve on the shores of the Mediterranean Seanorth of Tel Aviv - a legendary Caesarea, which was founded in the IV century BC Amphitheater in Caesarea - one of the oldest in the country. Today it is restored and on the stage often hosts concerts of classical and modern music. Among the major archaeological sites of the Israel Nature Reserve - the racetrack, the palace of King Herod, the temple of Augustus and Roma and other buildings of the Roman and Byzantine eras.
Photo