What to take to Israel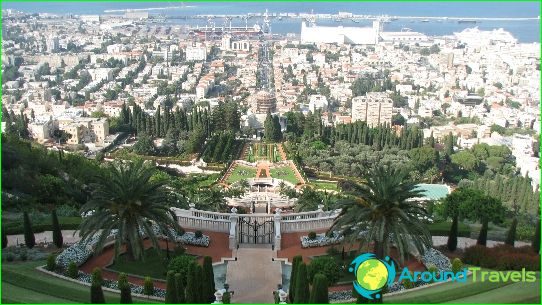 Israel - one of the most popular touristdestinations among Russians. This country is famous for its architectural and archaeological monuments, beautiful beach areas and advanced medicine. What to bring to Israel, if you are going there for the first time? We will try to answer this question in this article.
Note that the mass of baggage carried by airfree transport is limited. For the first class, this limit is 40 kg for economy class - 20 kg, and for the business class - 30 kg. If your baggage exceeds these parameters, you will have to pay. Maximum weight of carry-on baggage is 10 kg. If you can not put in a suitcase that you need, do not worry. In Israel, you can buy everything you need for quality recreation: beautiful clothes, personal hygiene, bathing accessories, etc. Prices are quite affordable and the quality is always on top.. There are no problems with good products. The shops have a wide selection of high quality products. In addition, almost any restaurant you can eat well for little money.
What clothes will be needed in Israel
Tourists are selected depending on the wardrobeseason. Summer is very hot in the country. The warm period lasts from mid-spring until November. If you are planning to travel to Israel in the summer, it is necessary to take things easy with short sleeves, shorts, hat and sandals. Sunglasses also did not interfere. In the winter season in Israel rains accompanied by winds. For this kind of weather should take a waterproof coat, raincoat, jacket and shoes, resistant to moisture. In winter also will not prevent sweater. In Israel, the winter is much warmer than in Russia. In December, it is very warm, and the coastal waters of the Mediterranean are well warmed. Therefore, in Netanya and Tel Aviv will be possible to swim in the sea even in winter. Tourists who go to Merv sea or the resorts of the Gulf of Eilat Red Sea, can swim in any season. In this embodiment, with a need to take a swimsuit and accessories for swimming. Foreigners in Israel immediately burn as the sun is very active there. To prevent sunburn, use protective equipment.
What kind of things are absent in Israel
Despite the fact that this state is considered to behigh-tech, in the field of consumer electronics there is a shortage of goods. Therefore, smart phones, laptops, cameras and other equipment it is more expensive than in other countries. The shops range of such goods is limited. The big drawback, many tourists consider the lack of goods of world famous brands of clothes, shoes and cosmetics. With regard to drugs, most drugs are sold only by prescription. Therefore, the necessary medicines better bring your own.
Israel - promo video
Photos essentials