Resorts of Israel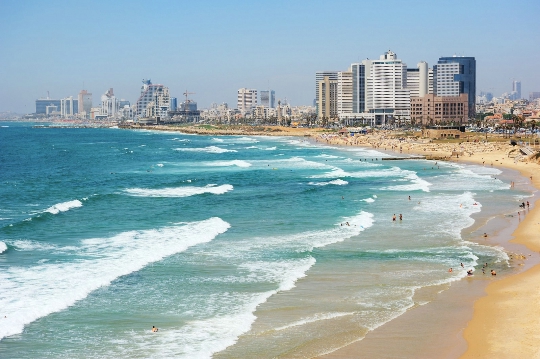 By the shores of the promised land in a hurry, not onlypilgrims who went on a tour of the temples and other holy places. Israel resorts attract travelers not fewer, because in this small Middle Eastern country has as many as four seas, each of which - surprising and unique in its own way.
Always in the TOP
The Mediterranean, the Red and the Dead Sea Israel is verydifferent in composition of water, and climate characteristics, and local destination resorts. Lake Kinneret - the only fresh water source in the country, but because of the size and historical significance of the locals called him the Sea of ​​Galilee. By choosing to holiday resort of Israel, potential travelers often stop at the most famous:
The best beaches of the Mediterranean are concentrated inNetanya, Tel Aviv and Herzliya. It is always full of life, hotels and restaurants are waiting for the guests, and the opportunity to enjoy water sports or dance their hearts' content on the night disco draws on the Mediterranean Riviera Israeli young and active travelers.
In Eilat on the Red Sea, life goes muchmeasured and calm. Evenings are accepted to make a leisurely promenade along the waterfront, tasting ice cream and local wines on the terraces of cafes and enjoy shopping in boutiques rather famous brands. Weather in Eilat allows sunbathing 12 months of the year, and the water is always nice refreshing temperature stable even in the July afternoon.
At the Dead Sea is locatedtherapeutic resorts in Israel. Leader in the number of hotels - Ein Bokek, where you can get a person with any income. Salubrious climate, mud from the Dead Sea and its unique water cure a huge number of diseases of diverse etiology.
Relax in the Spa complex in Tvershore of the Sea of ​​Galilee - a great alternative to the usual holiday on the sea beach. The resort Israeli popular wellness treatments in thermal springs and tours to the holy places and archaeological sites.
Useful things
Choosing the Israeli resort, it is worth paying attention toon its own beach preferences. For example, in the Red Sea snorkelling and diving that offer numerous centers in Eilat. But young people prefer the beaches of Tel Aviv or Haifa, where the choice of night entertainment places are not less than the number of restaurants.
At the Dead Sea to arrange a classic beachRest will fail, because the waters of the salt lake in the world is simply impossible to swim, so that the Ein Bokek resort more suitable for treatment than for tanning or swimming.
Israel - promo video
Photo