Holidays in Israel in December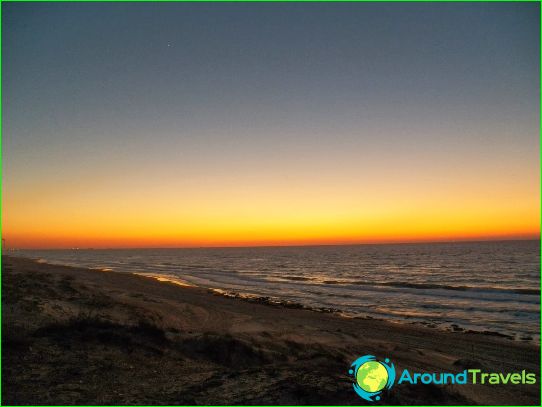 You are planning a tourist trip to IsraelDecember? Where you can note the general trend of the weather, which is expressed in the cold weather, reducing the number of hours of sunshine and a substantial increase in the volume of rainfall.
Weather in Israel in December
The best areas for recreation aresouth, famous for dry and warm weather. However, expect high temperatures still not worth it. For example, a day may be Eilat + 22C. In December, may not be more than two rainy days.
Mediterranean resorts are of highhumidity levels, because the amount of precipitation increases, and is located next to the sea. Tourists should be prepared to 10-12 rainy days per month. In Netanya, Ashkelon, Tel Aviv daily maximum temperature can be up to + 23C. In Haifa, located slightly north, one notch below the temperature.
Spa Dead Sea show temperatureabout + 22-23C. In December, it may be only seven sunny days. In Jerusalem, located on a plateau, it may be about nine rainy days. However, the weather is cool upset. During the day the air can warm up to + 14C, but by night it cools down to + 7C. Planning a trip to Jerusalem, to be prepared for the fact that a couple of days can be marked by snow.
Winter Sports Centre, located on the slopesmajestic Mount Hermon, attracts many tourists. Thermometer shows zero air temperature, snow pleases fans of outdoor activities.
Going to Israel in December, you must remember that the windy weather and frequent rains lead to the fact that the cold is felt more acutely. At the same time you will have the chance to enjoy the sunny days.
Holidays and festivals in Israel
December for the people of Israel is marked by sad"Tevet" event. In 424 BC, the Babylonian king conquered Jerusalem and burned the city, and the inhabitants exiled to Babylon. This event is declared a day of prayer for future generations.
However, tourists who decide to stay inIsrael in December, can celebrate and joyous event. This month, the festival of "Pearls of Music", which starts a few days before the Catholic Christmas. In addition, Israel carried out a gastronomic festival "Tastes of the Sea of ​​Galilee", sponsored by the best winemakers and restaurateurs.
New Year - this is a normal working day in Israel,because according to the Jewish calendar, the holiday falls on September-October. Despite this, tourists can celebrate the New Year, and on the night of January 1, you can see the spectacular fireworks.
Israel - promo video
Photos of rest in Israel