Where to eat in Netanya?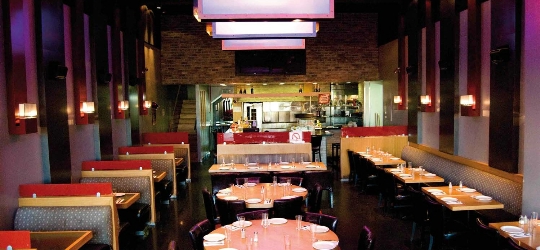 "Where to eat in Netanya?" - A question which is raised by the tourists coming to rest on the Israeli resort. To their services - a huge number of cafes, pubs, restaurants ...
Where to eat cheaply in Netanya?
The democratic institutions should be sought inarea of ​​the central square and adjacent streets (prices and menu are recorded in Hebrew, English, and in some places and in Russian). Looking for budget dining options you can look at one of the network cafe "Aroma" - here are served large portions of delicious salads. Inexpensive meals are served in the bistro Concha - you can not just try Mediterranean cuisine and all sorts of fish dishes, but also enjoy the picturesque views of the sea.
Where to eat in Netanya tasty?
"Jacko": in this restaurant menu includes fish and seafood dishes. Here it is advisable to try the shrimp with grilled fish, mullet, freshly baked focaccia.
Caf London: the European restaurant you will be treated with soups, fish and seafood, burgers, pasta, and to come here in the morning to enjoy a traditional Israeli breakfast.
Pomodoro: the interior of this restaurant is in Milan's style, and there are Italian dishes on the menu. Here you can eat fish and seafood, ravioli, pasta, cheeses. And for competitive price offer in the restaurant is to look at a business lunch (12: 00-17: 00).
"Shvil A Zaav" ( "The Golden Path"): Restaurant specializes in Russian and Jewish cuisine (at the request of the visitors in the menu can make a difference). In addition to delicious dishes at this establishment you will find a cozy atmosphere, live music, performances by professional performers.
Casa Mia: This pizza restaurant pleases its visitors with its beautiful interior decoration (couch, elegant wardrobes). In addition, here you can dine in the open air - at a table located on the green lawn. In this place you can taste Italian cuisine - a variety of pasta, pizza, seafood and meat dishes with various sauces.
Gastronomic tours of Netanya
As part of the gastronomic tour offersto stay in the family of one of the locals, where you can taste local food and get to know a new culture. In addition, you can visit various authentic restaurants and personally prepare dishes of national cuisine, visit a culinary master class.
In Netanya, no one had any problems withPower - is there to satisfy your hunger, as in the hotel's restaurant and pizzeria, the Israeli "Pitter", Japanese, Georgian, Indian and other restaurants.
Photo