Cagliari Airport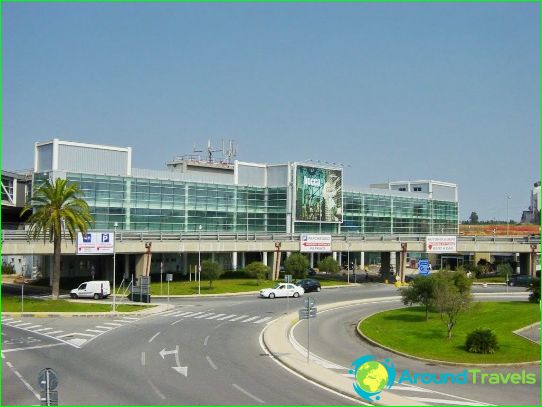 The Italian island of Sardinia has 3 airports,the largest of them - the airport of Cagliari. Locals often refer to the airport as the airport Mario Mameli. It was opened in the late 30-ies of the last century and during its history has become the main airport of the island of Sardinia.
Every year served more than 3.5 millionpassengers. The airport is small, therefore, has only one runway, a length of 2804 meters and one terminal. Throughout its existence, the airport, of course, not just modernized, but the expansion of the territory did not occur.
Cagliari Airport is connected to air trafficwith many European cities. From Moscow committed seasonal flights, serve their airline Gazpromavia and Meridiana. Also, a large number of flights serving major low-cost company Ryanair.
services
Cagliari Airport offers passengers all the necessary services on the road. Unfortunately, a large number of cafes and restaurants can not be found here, but there are still caves.
shopping area is also quite small, but the range of goods available. Where you can find souvenirs, gifts, cosmetics, perfumes, food products, etc.
For passengers traveling in business class, the airport offers a private lounge, high level of comfort.
Of course, here are working ATMs,banks, currency exchange, post office, luggage storage, etc. Also on the territory of the terminal tour desk, which will help to decide on the issues raised at the holding time in the country.
Airport staff polite enough, many speak several languages, so will not be difficult to solve the problem.
Getting there
The airport is located about 5 kilometers from thedowntown. Every 30 minutes from the airport buses, the ticket costs in the region of € 4. The city center can be reached within 10 minutes. Buses do not operate at night.
In addition, you can take a taxi, but here is the most expensive form of transport. Often tourists rent a car and get to the desired location on their own.
In the car-shuttle service can be ordered as an alternative. The driver will wait for passengers at the airport and take you to the desired point in the city. This service is sometimes cheaper than a taxi.
Photos Cagliari Airport