Airport Turin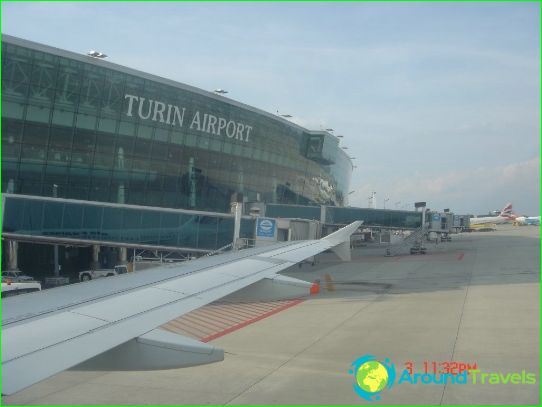 Italian airport serving the city of Turin,located approximately 15 kilometers from the city center in northern direction. The airport was put into operation in 1953, the last major reconstruction took place in 1989, on the eve of the World Cup. The airport has one terminal and one runway, its length is 3300 meters. Every year served more than 3.5 million passengers.
It is worth noting that the airport in Turinlocated in relative proximity to the ski resorts in Italy, France and Switzerland. Therefore, there is the influx of passengers during the winter. From Russia just 10 companies perform seasonal flights, mostly from Moscow.
Airport cooperates with many airlines,among which it is worth noting Ryanair, Wizz air, Lufthansa, Air France, and others. We should also highlight Italy's largest airline company Alitalia, which uses the airport as one of its major hubs.
services
Airport Turin offers all the necessary services on the road. Where you can find cafes and restaurants, which are ready to feed every hungry visitor the most delicious and fresh food.
Also located inside the terminal area stores where you can buy a variety of goods - products, souvenirs, gifts, drinks, etc.
For passengers with children have a mother and child room, as well as the airport offers a special play room for children.
If necessary, passengers can always seek medical advice in the clinic or buy the necessary medicines in a pharmacy.
Turin Airport offers passengers traveling in business class, a separate lounge, with a high level of comfort.
Also on the territory of the terminal there are ATMs, banks, currency exchange, mail and other services.
Getting there
From the airport to the city and nearest resorts availabletransport connection. From the terminal building SADEM buses depart regularly to dovezut passengers to the city center. The fare will be more than 6 euros.
Also in the Piedmont capital, you can go by train, w / d station is located near the terminal. Ticket price will be almost 4 euros.
The leased cars can offer an alternative. On the territory of the terminal operating company tenants.
Photos of the airport in Turin