Shopping in Florence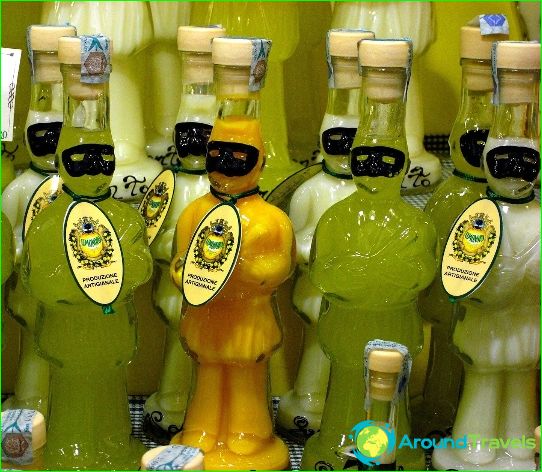 Every city in Italy can boastonly for its rich history, and traditions that are embodied in souvenirs and gifts sold in numerous shops. Florence - one of the oldest cities in Italy, which is also known worldwide for its shopping centers, markets and boutiques. I ponder the question, what to bring from Florence, look for souvenirs, art-related and local attractions.
What can be purchased as a present in Florence
Terracotta and wood products. Products from porous clay color amaze with their variety and can be an excellent basis for creating a home collection. Elaborately painted handmade plates, dishes and other items best buy on the market Mercato delle Pulci or San Lorenzo. You can also buy leather products, air scarves, sunglasses and plenty of other memorabilia, including note-books known Florentine paper. If you want to buy designer dishes - it is best to visit the company store Dino Bartolini.
Clothing and footwear. In the numerous boutiques and shops of the city, you can find products of famous brands, for example, Versace, Armani, Ferragamo, Gucci. Outlets are located in the suburbs, and even get to them will have to take a taxi - a wide range of branded items at affordable prices offset such costs.
Furs from Rindi factory. Fur coats from this plant are considered to be the most stylish, not only in Italy but throughout Europe. Cost of products not available to all - so, for 4000 euros you can become the owner of a chic product. In addition, retail stores from the factory in a wide range of leather goods.
Souvenirs. In Florence you can buy traditional Italian souvenirs, among which it is worth paying attention to the Murano glass, Venetian lamps, embroidered napkins, underwear, umbrellas with traditional lace from Burano island.
Alcohol and products. Italian wine Grignolino, Barbaresco, sweet liquor "Limoncello" and grape vodka - for this choice and can get confused when deciding what to buy in Florence. Among the products it is impossible not to mention the famous Italian cheese, sundried tomatoes, pasta, smoked sausage. Children will be delighted by the local sweets.
Photos shopping in Florence