Milan Areas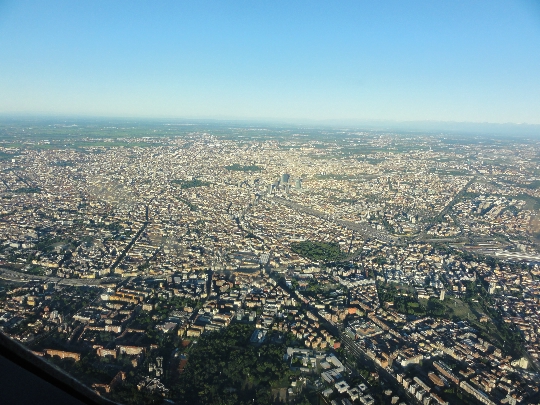 Looking at the map of the capital of Lombardy, we can see that the areas of Milan - a 9 zones with numerous neighborhoods of interest to travelers.
Name and description of the main areas of Milan
Central District: should go through the Cadorna square where installed Monumento alla Moda, to explore the Castello Sforzesco (guests are invited to look at a number of museums and relax in the garden) and the Church of Santa Maria delle Grazie (here you can see the famous fresco by Leonardo da Vinci's "The Last Supper"), a date at the fountain, located in the Castle Square.
Fashion Neighborhood: This area is of interest for its restaurants, shops known brands, vintage shops, commercial center of Armani, the gallery Vittorio Emanuele II (waiting for exhibitions and concerts in addition to some shops), Piazza del Duomo, the cathedral of Santa Maria Nashente.
Sant Ambrogio: main attractions - the Basilica of St. Ambrose (famous golden altar of the 9th century and the chapel of the 5th century, under the dome where you can see the gold mosaic) and the Museum of Leonardo da Vinci (visitors waiting for inspection drawings and wooden models of the great inventor).
Brera: famous Pinacoteca di Brera - there will be able to admire a collection of Italian painting (14-19 century), and the works of the masters of European painting (15-17 century). Having planned a walk on the same street, guests will be able to visit the handicraft shops, art galleries, bars, small pizzeria.
Navigli: interesting church of San Cristoforo and its canals (here is come to admire the sunset and make a romantic photo). It is worth noting that on the last Sunday of the month are invited to visit the antique market (it is possible to acquire works of art and antique furniture), unfolding along the Grand Canal.
Porta Venezia: Shopaholics can walk along the avenue Buenos Aires (they will purchase designer and things, democratic and costs), and tourists with children - visit the city park Giardini Pubblici Indro Montanelli (a monuments, fountains, pond-dwelling where swans and ducks, rides, playgrounds , the Museum of Natural History, the planetarium, the pavilion for performances).
Sempione: it is recommended to inspect the Arch of Peace and relax in Sempione Park (perfect for picnics, opened the Palace of Arts, which invites you to attend the exhibition design and applied art, equipped areas for sports and games).
Assago: interesting sports complex Datch forum - here flock to those who want to swim, go bowling, ice skating, attend the various concerts.
Where to stay tourists
Hooked on shopping can stay in one of theFashion Quarter hotels, but placing them unlikely to be affordable for tourists with average incomes (traveling by car may not be ready to set prices for parking).
Find relatively cheap accommodation facilitiesIt can be in the vicinity of Stazione Centrale train station. Another plus accommodation in the area - close to the city center (on foot road will take half an hour, the subway or tram - 10 minutes).
Photos of Milan