The best restaurants in Milan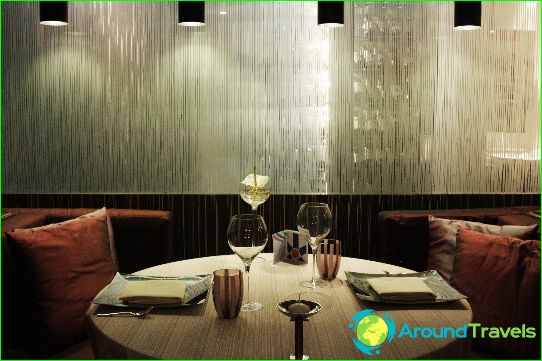 Thousands of tourists come each year from around the worldMilan not only to wander through the world's fashion capital and visit the boutiques of the most famous brands and fashion designers, but also to enjoy the masterpieces of local cuisine. This will help them in the best restaurants in Milan. Restaurants are very popular among the residents themselves fashion capital. Experienced travelers know firsthand about the skill of the local chefs.
Bohemian luxury for lovers
In «Antica Trattoria Della Pesa» restaurantfind the most exquisite and unusual local dishes. Here you can taste risotto with air souffle, pears poached in wine and polenta. Elegant interior, delicious food and high quality service affect the pricing policy institutions. However, the restaurant is very popular among both locals and tourists alike.
Elite restaurant «Bebel's Ristorante» verypopular among the local beau monde. Here visitors can enjoy traditional Italian cuisine and specialties from Lombardy. There is also a wonderful cook risotto and various seafood dishes.
Hearty, tasty and cozy
«Ristorante Da Giulia» offers its customersthe best dishes of Mediterranean cuisine prepared by a special original recipe. Traditional Italian pasta, seafood and delicious desserts - without it can not do any Italian restaurant. But he fell in love with visitors not only for this, but for a special warm and cozy home atmosphere.
No less appeal has restaurant«Trattoria Milanese». Over 75 years of its existence, policy and service institutions has not changed. It serves simple, uncomplicated meals prepared with great care and love. Will delight visitors and generous portions. People come here to try the brand dzampogne lentils, various kinds of risotto.
Sweet paradise
The restaurant «Chocolat Milan» You can find the widest variety of sweets and desserts. Local master confectioners to successful culinary experiments. Only here you can try:
chocolate with anise and cinnamon;
chocolate balsamic vinegar;
chocolate with basil and lemon.
Shambala-Shambala
Vietnamese Restaurants «Shambala-Shambala»attractive for its special charming atmosphere. The abundance of silk textiles, candles and unobtrusive soft lighting makes this restaurant a great place for a romantic dinner or a measured conversation with friends. Vietnamese dishes are beyond praise.
Photo