How to fly from Milan to Moscow?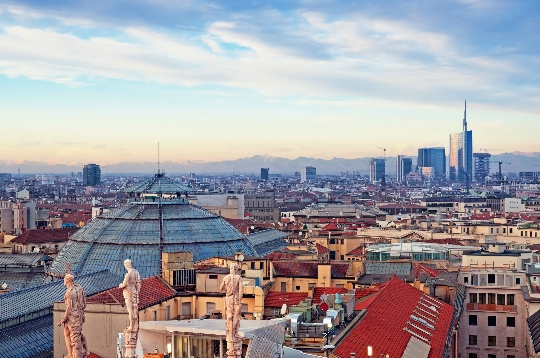 Holidays in Milan was followed by a visit to the theater LaScala, Galleria Vittorio Emanuele, Jungle Park and the adventure park "Gardaland", inspection of Raphael and Caravaggio masterpieces in the Pinacoteca Ambrosiana, as well as the Sforza Castle, the Duomo and the church of San Lorenzo Maggiore, explore the local boutiques, tasting of national dishes? And now you are going to get detailed information about the flight back to Moscow?
How to fly from Milan to Moscow on a direct flight?
2,300 kilometers - the distance between Moscow and the capital of Lombardy, which travelers will be able to overcome in 3 hours.
If the landing is scheduled at the airport "Sheremetyevo", the aircraft "of Alitalia" will take you back in 3 hours and 35 minutes, and "Aeroflot" - 3 hours 25 minutes.
If you are interested in direct flights, the flight ticketMilan-Moscow will cost you 14,900 rubles. As regards connecting flights, the tickets for these flights are realized at the price of 7200-9700 rubles (relatively low prices on airline tickets are held in March, April and October-November).
Flight Milan-Moscow with transfers
Leaving Milan can offer to make a change at Paris, Munich, Riga, Brussels, Istanbul, Barcelona and other cities (such flying travelers will spend 5 to 29 hours).
Transplanting in Belgrade ( "Jet Airways"), youspend on the road to 7 hours Vantaa ( 'Finnair ") - 8 hours in Warsaw (" LOT ") - 5,5 hours, in Athens (" Aegean Airlines ") - about 10 hours, in Düsseldorf (Air Berlin) - more than 5.5 hours in Stockholm ( "Sas") - 17 hours.
In some cases, it can be done 2transplant. So, flying via Munich and Vienna ( "Air Berlin) takes 16.5 hours, after Zurich and Geneva (" Swiss Air ") - 10,5 hours, via Prague and Warsaw (" LOT ") - 22,5 hours.
Selection of the airline
Fly to Moscow, you will be able to Avro RJ 100, Boeing 737-900, Embraer 175, Airbus A 321 and other aircraft belonging to the following airlines:
- "Alitalia" (provides 5 flights a week);
- "Air Europa";
- "Meridiana Fly";
- "STC Russia";
- "Transaero" (exercise 4 times a week).
Registration for the flight Milan-Moscow made in Malpensa Airport (MXP), located 45 km from the center of Milan.
Here at the disposal of travelersavailable for walk-in closets and luggage storage, a church, a post office, the points at which a currency exchange, free Wi-Fi, VIP-hall lounge, shops and 30 food outlets.
What to do in an airplane?
In flight, it is worth thinking about how someone from relativesyou people please presents from Milan as fashion, jewelry, fur, geyser coffee maker Bialetti, hard Italian cheese, wine and grappa, wooden figurines Pinocchio, masquerade masks, football attributes of things with the symbols of the "Formula 1", miniature copies of architectural monuments of the city, balsamic vinegar, dried cherry tomatoes.
Photo