Milan Suburbs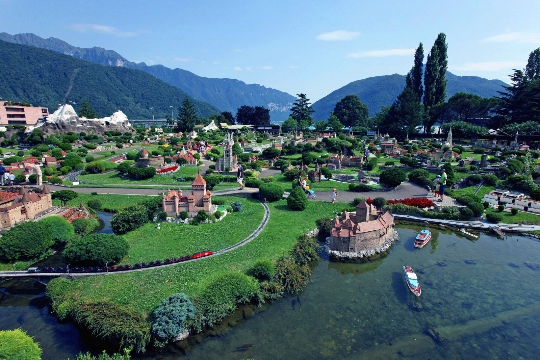 The main city of northern Italy, part-time- Is also one of the centers of the fashion world, and therefore not only its historic neighborhoods attract tourists from all over the world. In the suburbs of Milan's main focus Outlets and affordable shopping centers, where there is always that even the most fastidious choose shopaholic.
Flower on the map
Milan is divided into nine regions and map itadministrative structure is similar to a flower. Its center - a historical part of the city, and eight petals - the streets and neighborhoods where concentrated station, schools, residential quarters, hotels and shops.
Some suburbs have preserved landmarksglobal, marked attention of UNESCO and other influential organizations. For example, Porta Nuova - a suburb of Milan, housed the city gates. They were built at the beginning of the XIX century on the ancient Roman road connecting the town with the foot of the Alps. Triumphal Arch of yellow stone is decorated with bas-reliefs, and its architect, was made by Giuseppe Dzanoyya, design and facade of the Duomo in Milan.
On the eastern outskirts of
One of the nicest suburbs of Milan - Bergamo town on the way to Venice. Strictly speaking, it existed quite independently, but the sprawling Milan Bergamo gradually approached closely.
The old town is situated on a high easehill formed by the spurs of the Alps. Hill smoothly flows into the picturesque valley of the river Po, and the new town's historic center is connected by cable car.
The main characters of this suburb of Milan - spicybergamot, Bergamo dancing and Harlequin, which in the Italian comedy is often called Truffaldino. The main attractions of Bergamo form a magnificent panorama of the medieval:
The cathedral was consecrated in the XVII century. Its architectural style is difficult to define - in a stately building includes elements of Gothic, Renaissance and Baroque.
City Tower soars into the sky at 54 meters. Its construction was started in the tenth century, and the clock is still mark the exact time.
The first edition of "The Divine Comedy" by Dante stored once in the building of the Palazzo Nuovo. Built in the XVI century and the palace served as the town hall, and the city library.
The interior of the Basilica of Santa Maria Maggiorereally great! The construction of this church were in the twelfth century, and the interior was decorated with frescoes by Tiepolo and tapestries Allori in the XVI-XVIII centuries.
Photo