Where to go with children in Milan?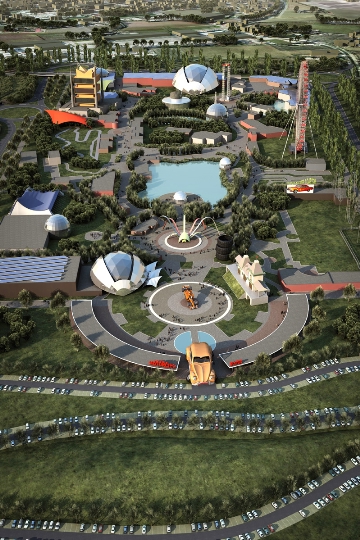 One of the best cities in Italy - it is Milan,which has a rich history. On its territory there are many beautiful architectural monuments and sights. He is the center of the Lombardy region and the world of opera and fashion capital. This city is good at any time of year. Our article will help you decide where to go with children in Milan.
Popular entertainment venues
One of the best places forfamily entertainment - entertainment park Gardaland. It is the largest leisure center in Europe. He holds more than 40 attractions. Park impresses with its beautiful design. There are fountains, greenery, flowers, alpine slides and other facilities. On its territory themed restaurants are working visit that will appeal to adults and children. Good rest will help an interactive map. With its help visitors orient themselves quickly looking for the right entertainment. In the park, there are children's fantasy corners where visitors will be cartoon characters, puppets and animators. Children ride on trains, cars, boat. Gardaland is interesting for children of any age, it is ideal for a family holiday.
For quiet walks more suitable park located at the beautiful palace of Villa Reale. On the lawn it is allowed to go, so in this park is very popular with the children.
Famous sights and museums
If you do not know where to go with childrenMilan, start with a visit to the museum. One of the most popular is considered a museum that is dedicated to Leonardo da Vinci. To visit it is recommended to children older than 6 years. There you can see a submarine, telescope, vintage telephone, interactive lab. Babies in practice show the properties of various materials. Tour participants talk about the first models of computers and other modern devices. This museum has a collection of products of decorative art.
Arriving in Milan, tourists must visitthe Duomo, which is considered the symbol of the city. This is its main attraction, and the second largest church in Italy. He climbed onto the roof of the cathedral, visitors can see the city with a bird's-eye view.
Another famous attraction - the castleCastello Sforzesco, built in the 14th century. Its interior decoration was engaged by Leonardo da Vinci. This castle is situated just three museums: the archaeological museum of Applied Arts and the Museum of Historical Art.
View is on the most beautiful buildingMilan - Church of Santa Maria delle Grazie. The building is made in the Gothic style and is the place to store the painting "The Last Supper" - a masterpiece created by Leonardo da Vinci.
Photo