Naples Airport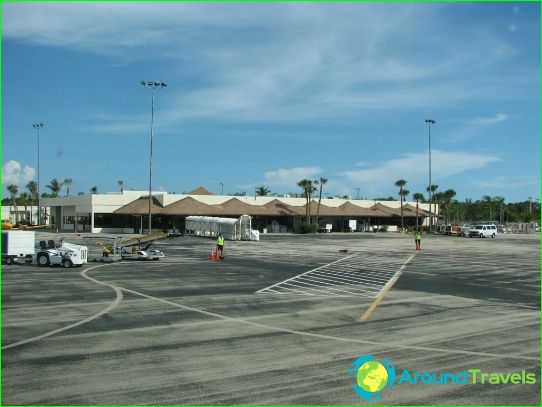 Airport in Naples, which is often referred to as theCapodichino airport, located about 6 km from Capodichino. It is the largest airport of southern Italy, which serves more than 5 million passengers per year.
Naples Airport has 2 terminals thatThey arranged relative to one another far enough. The first terminal serving most of the flights, and the second is used mainly for making charter flights.
Since 2003, for airport meets a subsidiary of British corporation BAA Limited - Ge.SAC. The airport is operated by this company until the end of 2043.
The airport is also used as a military base for the five Italian Air Force.
History
The history of the airport begins in 1910. Later, during the First World War, the airport was actively used as a military base to protect the city.
The first commercial transportation were initiated only in 1950.
Since 1980, the airport was controlled by the Italian company Ge.SAC, which in 1997 was bought by BAA Limited British corporation.
services
Naples Airport offers passengers all the necessary services on the road.
Grab a snack in the various cafes and restaurants, working at the terminal.
Also, branches of banks operating here, ATMs, post office, luggage storage, etc.
A significant advantage is the availability of freeInternet access via Wi-Fi technology. If necessary, seek medical attention in the medical center or to buy necessary medicines in a pharmacy.
On the territory of the terminal operating companies providing car rental, so passengers wishing to travel around the country on their own, can easily rent a car.
Also near the terminal located hotel, which is ready to offer a comfortable accommodation for your stay.
Getting there
Naples can be reached in several ways:
Taxi. Parking is located directly at the exit from the terminal to the city can be reached in around 20 euros.
The city should be 2 route buses. One will take passengers to the train / railway station, and the second to the sea port. movement interval - 20 minutes. Ticket price - about 3 euros.
In addition to public transport links to nearby towns can be reached by rental car.
Photos of Naples Airport