Rimini Airport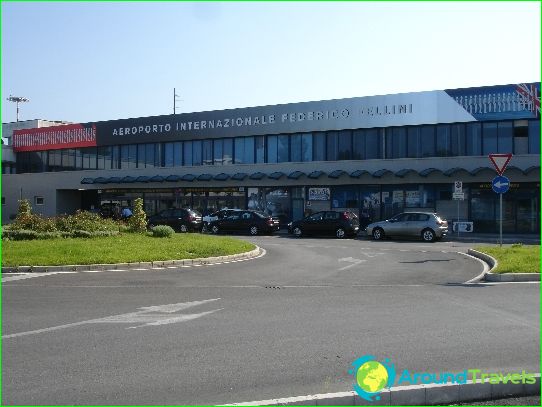 International Airport, named aftergreat Italian director - Federico Fellini, located about 8 km from the Italian city of Rimini. In addition, the airport is close to the city of San Marino (16 km), so that the residents of this city are also used by Federico Fellini Airport.
From the airport there are regular andcharter flights. Favourable geographical location of the airport makes it easy to travel within the country as well as in the city of Europe, including in Russia - in Moscow, Chelyabinsk, Krasnodar and Samara. Flights to the city of some countries seasonal, such as in Russia.
services
Airport in Rimini, as well as other European airports, well equipped in terms of providing services. Hungry travelers can visit cafes and restaurants located at the airport.
Also, when necessary, you can contact your local bank branches or ATMs use. In addition, there is a currency exchange office.
And, of course, no airport is complete without shopping, including shopping Duty-free.
Car rent
companies are working on the territory of the airport, with car rental, for those who like to travel by car.
parking
In addition, the airport in Rimini has its own parking, which is designed for 300 parking spaces.
How to get to the city
The easiest way to reach the city ofAirport - a bus №9. The bus stop is on the left of the exit. Also Sunday (holiday) buses run every 30 minutes. Bus schedule can be found right at the stop. The cost of the trip will cost 1.2 euros - if you buy in vending machines or kiosks, and 2 euros - if you buy from the driver. It is worth noting that after buying his ticket is required to punch punch in the bus, otherwise you can get a serious penalty.
Another way to travel, the more expensive is the taxi. The tariff for fixed services - 17 euros. Services provide the two companies - Taxi Rimini and Taxi Riccione.
Photos Rimini Airport