Shopping in Rimini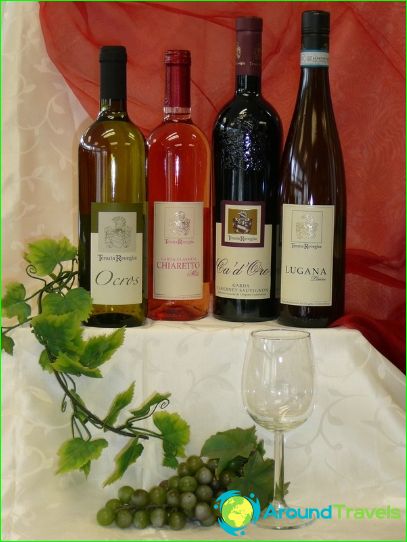 Rimini - this is one of the largest Italian resorts. Many tourists choose it because of the good beaches, warm sea and the possibility of low-cost shopping.
Every tourist going on vacation, trying tobring out any gifts for themselves and their families. Due to the wide variety of products offered gift choice question is very complicated. To do this, try to figure out what this resort is famous for and what to bring from Rimini?
In the season of sales for quite reasonable prices you can buy a pretty high-quality clothing, household items, antiques, jewelry and lots of souvenirs.
What to buy in Rimini:
Italian coats. Rimini - is a place where each guest has the opportunity to buy an inexpensive but sophisticated and high-quality coat. Due to the large variety of fur products Italian manufacturers have long gained fame, both on the European and world market. Basic fur factory town - UniFur, Valerio Braschi and Braschi, here you can easily and at the best price to buy the right model fur coats.
Clothing. One of the main places of purchase of Italian fashion clothing in Rimini - a district of Corso d'Augusto with a lot of shopping centers and boutiques, world-famous Italian designers: Dolce & Gabbana, Dior, Max Mara, Emporio Armani, Prada, Alexander McQueen, Hugo Boss and many other brands.
Of course, the famous Italian shoes. The best way to purchase shoes themselves become producers factories, or else their specialty stores that provide high quality assurance products and will be pleased with the prices. For the resort of Rimini - a warehouse-Outlets Prada, Fiorangelo, Nando Muzi, Moschino and others, as well as shoe factories Pollini, Sergio Rossi, Dibrera and Baldinini.
Football attributes. Many men, especially real football fans will delight sports shops with a wide variety of football paraphernalia famous Italian clubs and the Italian national team.
Wines. There are over three thousand varieties of Italian wine. In each region there are a lot of wineries, each produces its own unique product. Selection of wines in Italy a truly grandiose! When buying Italian wine should be aware that dry wine - it Secco, sweet - Amabile, sweet - it's the Dolce, and semi-dry wines - Abboccato. Also in high demand Italian vodka - Grappa. And lemon liqueur - Limoncello.
Sausages and cheeses. A fitting gift for the loved ones become famous Italian sausage, as well as about 400 types of cheese for every taste.
Finally, mention may be made more popular Italian souvenirs - items of Murano glass, jewelry and a variety of high quality Italian olive oil.
Number of Photos in Rimini