Zoo in Rome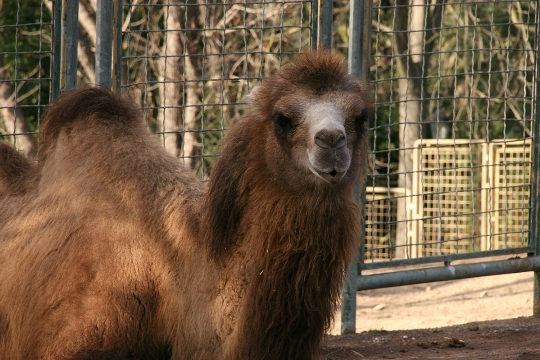 Zoological Garden, the Italian capital is uniqueif only because it is located in a park of great beauty, broken around the famous Villa Borghese. First opened in 1911, the zoo in Rome, at first did not pursue any scientific or research purposes. The meaning of it, according to organizers, was only in the amusement and entertainment of the public. Affected heritage of ancient Roman tradition, when the amusement of the crowd grandiose shows and performances.
Zoo di Roma
Over time, the concept of scientific valuezoological gardens have changed dramatically, and now Zoo di Roma name for each resident of the Italian capital has become synonymous with enormous scientific studies on wildlife and preserve its separate species from imminent extinction.
On the 12-hectare park of Villa Borghese, you can watchrepresentatives of a variety of classes and species in the conditions close to natural, and some inhabitants of Bioparco di Roma stayed on the planet catastrophically low levels.
Pride and Achievements
Biopark workers, often referred to as the ZooRome, proud of their pets, gladdening hundreds of visitors daily. The comfortable conditions contained herein Australian kangaroos and Persian leopards, African wild dogs and orangutans of Borneo, the Himalayan tigers and crowned cranes. The list of long crossed a few hundred, and such rare animals to European zoos as Komodo dragons or Paraguayan caimans have become real stars and favorites of the guests of the zoo in Rome.
How to get there?
Zoo Address - Viale del Giardino Zoologico, 20, Roma is, Italy, and
You reach it in several ways:
From the Coliseum to the tram route 3 to stop Bioparco.
A little faster - by metro line B to Policlinico station, where it is necessary to change trains at the same tram 3.
Helpful information
Roman zoo is open every day except one holiday of the year - December 25 Christmas its guests a break from the visitors.
Opening hours:
From January to March inclusive park is open from 09.30 to 17.00.
From April 1 to October 25 - from 09.30 to 18.00.
From 26 October to 31 December - from 09.30 to 17.00.
Cashier stop selling tickets an hour before the closing of the park.
The price of entry regardless of the age and some other factors:
An adult ticket costs 15 euros.
Children, growth of more than one meter and up to 12 years, are entitled to benefits. For them, the price of entry - 12 Euro.
Older guests over 65 years old can visit the park free of charge on all days except Wednesdays and holidays, when they will have to pay for the ticket 5 euros.
Toddlers, shorter than one meter, the military and police in the presence of identification with a photo, and persons with disabilities are in the Rome Zoo for free.
Services and contacts
Official Site - www.bioparco.it.
For more information call +39 06 360 8211.
Zoo Photos in Rome