Airport in Verona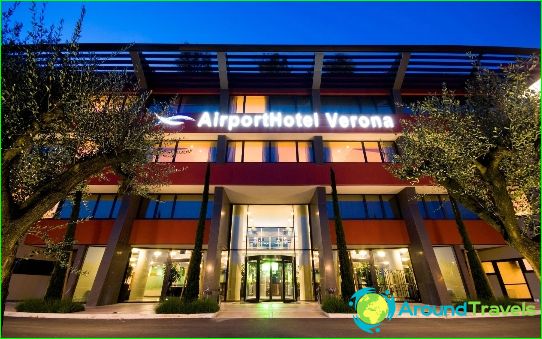 Verona-Villafranca - so called internationalAirport in Verona. Also you can find a better name - Valerio Catullo Villafranca. Refers only to the Verona airport a little incorrectly, as it is the airport co-location. It is located almost in the center of several Italian provinces: Brescia, Bolzano, Vicenza, Verona, Mantua, Trento and Rovigo. Accordingly, all these provinces can equally use this airport.
History
The first commercial flights from the airport in VeronaIt was made only in the 1960s, before it was used as a military airfield. The first flights were made mainly in Rome, as well as in some European cities. Fully commercial airport began in the early 1970s, thanks to the program carried out by the provincial development. At the same time at the airport terminal for passengers was built, as well as special offices for airlines and service centers.
In late 1978 it was decided to create a companyAeroporto Valerio Catullo di Verona Villafranca Spa for the management of the airport. The company has said in the beginning of the text of the province's two largest owner - Verona and Trento.
In 1990, the airport was carried out modernization - has been expanded terminal, the construction of new aircraft parking, car parks, etc.
By 1995, the airport has reached 1 million. Passengers handled during the year, to the new century the number of passengers has doubled. And in 2006 this figure reached 3 million. Man.
services
Despite the fact that the airport in Verona is not very big, it is very comfortable and service quality is not inferior to its competitors.
For passengers the airport offers shopsDuty-Free, cafes, restaurants, bars. Besides on the territory of the terminal has a wireless Internet Wi-Fi. Smoking passengers there are special areas for smoking. If necessary, you can seek help from the medical center.
Getting there
It can be reached in several ways from the airport to the city:
Taxi. Taxi Stand is located in the terminal, on the ground floor. The fare is 20 euros.
Bus. On the bus for 6 euros you can reach the city center. motion interval of 20 minutes.
Photos Verona Airport