The beaches of San Remo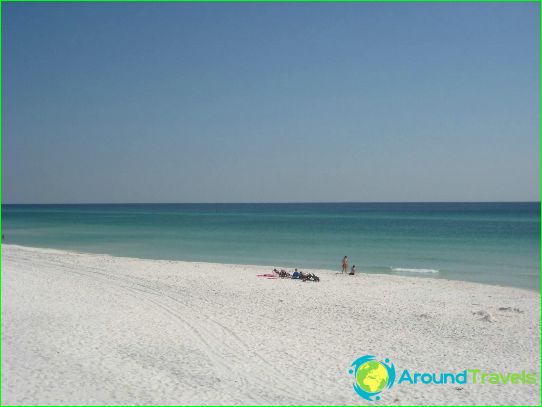 The name of the resort is already portends anytourists an unforgettable exotic vacation in this cozy place. Of course, once there, can not do without a visit to the local picturesque streets in the old quarter. Walking around the city will help to plunge into the rhythm of Italian life. Dominated in San Remo beaches of gravel and sand or clean pebbles. Most of the coastal line of the beach hotels and rented privately owned. Therefore, the best sandy beaches of San Remo available bathing and relaxing is only for guests of some hotels.
However, one can definitely say that goodbeaches at the resort are no more. It is located quite a large number of free and private beaches. Of course, the territory of the latter is much better equipped than the territory of the free beach areas. Sites with free entry is not always easy, it is possible to stumble upon large stones, and the fee for the use of a sun lounger with you still take it. But rest on these beaches will be free.
In general, the San Remo beaches are quite comfortable, and suitablefor relaxation, especially for families with children. Local beaches are a little expensive as beach equipment hire costs a lot. All cost quite a pretty penny. By the way, San Remo beaches in the country are considered to be the smallest, but at the same time the most expensive.
Beaches San Remo considered attractive for the following reasons:
There will always be local restaurants at the pier with a rather delicious cuisine;
Walks on the local waterfront promenade, it is a pleasure. View from the promenade just a magnificent;
The sea is almost always calm.
In conclusion, we can say that the local beachessignificantly inferior to the beauty of the same lines of the famous beach of Portofino. However, the resort attracts tourists not only beaches, as its unique history and spectacular architecture. There are not held various carnivals and other large-scale entertainment shows, and nightlife as such, no. Although fans are such a variety of restaurants, bars, clubs and discos. The best time to visit this resort - spring and winter.

Photos of San Remo beaches