National Parks Italy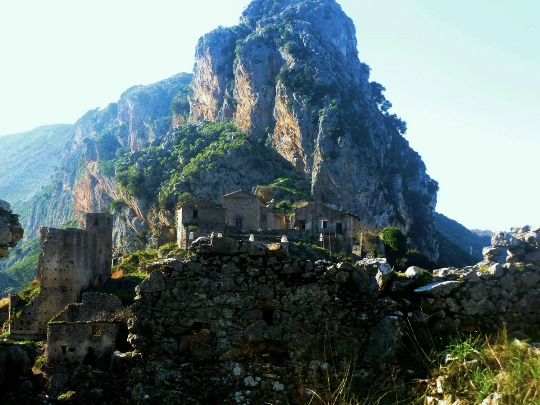 Throughout the Apennine "boot"Italian national parks are scattered, each in its own beautiful and unique. Total in the country created 25 protected areas, occupying about five percent of the area of ​​the country.
First on the list
Travelers love Italy, not only for fashion boutiques, historical sights, and excellent cuisine. Millions of tourists come to the Apennines to enjoy the scenery:
The main natural attractions of Italy -Abruzzo National Park. So say nearly 40% of all visitors to make excursions in the Italian protected areas. Abruzzo Apennines appeared on the map in 1923.
Every tenth resident of Italy preferrelax in the park Foreste Casentinesi. Located in the provinces of Emilia-Romagna - Marche and Tuscany, this reserve is famous for scenery and ideal opportunities for gastronomic tourism.
About the Cinque Terre, or Five Lands heard anyonewho prefer independent travel by cities of the Mediterranean. Medieval monuments, stunning views of the Ligurian coast from the sea and rocky beaches - are not the only lure for tourists. In this national park you can taste the best Italian wines and seafood.
The volcano at all times
Vesuvius National Park east of Naples -a special place. There are plenty of geological surveys, but to its visitors the most important thing - the world's most famous volcano, located in the Vesuvio. By the crater of the volcano include hiking trails and a cable car, and the ruins of Pompeii and now leads in awe of every traveler who has decided to plunge into the history, etched in stone with fire and ash.
mountain road
The Gran Paradiso park protagonists - Alpinepeaks. They create unique landscapes and are home to endangered species of animals - the Alpine ibex. Through the efforts of scientists here remained almost chetyrehtysyachnaya population of rare mammals.
Tourists in a national park Italynorth-west of the country are generally present in the period from April to mid-autumn. They picnic and photo shoot on a background of mountain peaks, hiking trails to alpine meadows and watch the goats grazing there and brimstone. In winter, on the territory of the Gran Paradiso opened several ski slopes.
Useful information can be found on the website - www.pngp.it. Tour Desk Park is located in Turin Vio Pio VII, 9-10135. In answer questions willingly +39 (011) 860 62 33.
The last refuge
The Majella survived several animal species,endangered. For example, the Abruzzi chamois virtually disappeared from the face of the earth, and only the employees of the park supports a small population in the local mountains. And visitors can admire the caves and canyons formed by the River Orta.
Photos of the national parks in Italy