Prices in Italy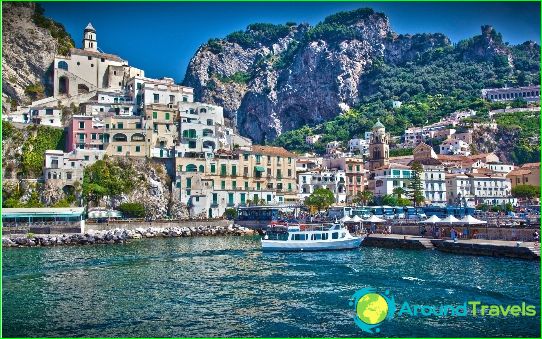 Prices in Italy relatively low: they are higher than in southern European countries, but lower than in the UK and the Nordic countries.
It is worth noting that life in the northern regions of the country as a whole is more expensive than in the south.
Shopping and souvenirs
Shopaholic in Italy is to come during the seasonal sales (January-March, July-August).
It can be brought from Italy:
leather goods (bags, shoes, jackets), clothing Italian designers;
carnival masks, porcelain ware, crystal, Murano glass, ceramics, jewelery and costume jewelery, lace products from the island of Burano;
Italian wine, sun-dried tomatoes, olive oil, jerked sausage, Sicilian honey, Italian marzipan.
In Italy, you can buy mink coats (about$ 800), leather boots (about $ 200), sheepskin (about $ 500), almond liqueur "Disaronno Amaretto" ($ 15/1 liter), strong wine "Chianti" ($ 5 / 0.75 liters), carnival masks (from $ 10), Murano glass (10-30 euros), various figurines (1 euro).
Tip: better to buy a fur coat in the south of Italy, and bags - in the central regions of the country.
Excursions
On a sightseeing bus tours around Rome, you can get off the bus, anywhere, to view your favorite point of interest (such buses run every 20 minutes).
The route includes a tour buses travel past the central street Via Marsala, the church of Santa Maria Maggiori, the Colosseum, the Roman Hippodrome, Circo Massimo and other attractions.
The approximate cost of the tour - 20 euros.
You can go on an excursion "Castles of Naples" If you wish, during which you will not only see the castles from different eras, and learn about their history.
The approximate cost of the tour - 35 euros.
Entertainment
Italy boasts many theme parks -places, ideal for families with children. For example, visiting an aquapark in Rimini "Aquafan", you and your children can swim in the pool, laze on an artificial beach, a ride on a variety of water slides, a picnic in special areas, a snack in the cafes and restaurants.
Entertainment Approximate cost: 19 euros per adult and 12 euros - per child.
Transport
To move on to the Italian cities can bebus or tram (the approximate cost of the ticket that lasts for 75 minutes, Milan - 1 euro). But it is more convenient to purchase travel on which you can ride all day, making an unlimited number of trips (the cost - 3 Euros), and the travel costs, the current during the week - 9 euros.
If you decide to travel by taxi, the rates for this type of transport depends on which area you are in. For example, in Rome for landing you pay 4 euros + 0.92 euros per kilometer.
On holiday in Italy you will need a minimum of 50 euros per day for 1 person. But if you plan to relax in comfort, you will need to 120-150 euros per day for 1 person.
Photo