Sales in Italy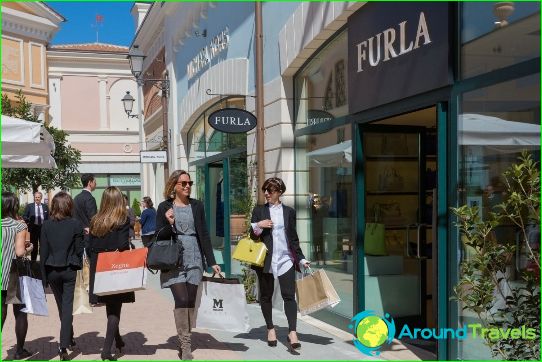 Many fashion brands have the Italianorigin. If you wish to replenish wardrobe exclusive things from famous designers, it is better to buy them in Italy. For the purpose of shopping, you can visit Rome, Milan, Naples, and others.
When it is a time of great discounts
Sales in Italy are in winter and in summer. They are held at the same time in all cities of the country. Winter Sale starts around 6 January, and the summer - 7 July. The exact dates of these events may vary from year to year, but they are sure to announce in advance. No store can not begin to sell earlier than others. In this case, the owner will have to pay a fine.
Good shopping able to finish in three areasState: North - Venice, Turin, Bologna, Florence and Milan, the southern - Naples, Sardinia, Sicily and Bari, center - Rimini and Rome. In every big city boutiques with fashionable clothes and shoes. Top products traditionally available for purchase in the north. The best of the designer collections presented in the boutiques located in the central part of every major city. By tradition, the most fashionable city in Italy is Milan. It was there that concentrated the most popular boutiques.
Seasonal sales in Italy are held inshopping centers. The boutiques of famous designers of large discounts almost never happens. Only regular customers can count on discounted items. Regular discounts apply to outlet shopping. They represent a huge warehouses that receives clothes from last year's collections, which have failed to implement the sellers in the boutiques, as well as defective items. Discounts in outlet reaches 70%.
The best days for shopping
Sales in Italy is better to visit in the very firstdays. Good products are snapping up quickly, so in the future sellers are starting to offer less interesting things. At the beginning of each sale going to the shops near the crowds. If the sale total, the order in the shopping center supported by the police. During this period, prices reach their peak.
As practice shows, the most beautiful andexpired goods are bought in the first hours after the start of sales. The fitting at this time there is very difficult, so many buyers take things without trying.
In Italy, you can buy gorgeous underwear,fashionable and beautiful clothes, quality shoes and handbags made of genuine leather, jewelry and accessories. Many stores represented luxurious furniture, antiques, original interior. Of the products you can buy spices, cheeses, wine, olive oil, coffee, etc..
Photo