Tours to Bologna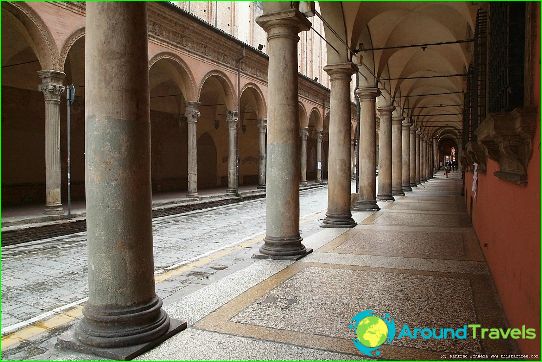 Asked what unites small uselessdogs, best meat sauce for spaghetti and practical Raincoats, veteran traveler unhesitatingly answer that they all come from Bologna. The capital of the region of Emilia-Romagna in northern Italy - the city of European culture and creative city of music according to UNESCO, and the local people themselves consider it the most beautiful and the best of the many Italian cities and towns. Reasons to organize tours to Bologna You can find a lot, especially since the climate is pleasant, not to fly for as long as the Italian hospitality at all the recommendations does not need.
Culinary capital
That is how their city informally styledboloneztsy, because they have come up with not only the eponymous sauce for pasta, but also dazzled the first time tortellini, modeled on the navel of the goddess Venus. However, and themselves tagliatelle, which are usually generously flavored with meat sauce bolognese, appeared here.
History and cooking in Bologna tied with strong bonds. In the Middle Ages here lived the famous chef, who trained even at the local university, founded the very first in Europe in the eleventh century.
Briefly about the importance
The local climate guarantees Tour participants inBologna mild winter and hot summer. Strong rainfall fluctuations are not observed and the greatest number of them falls in April and May. In winter, snow is seldom, and the air temperature does not fall below 2 degrees. High humidity makes the heat of summer quite stuffy, but because the trip is best to plan for the spring or autumn.
Direct flights from Russia to the International AirportEmilia-Romagna capital carried out several times a week, and get out of the terminal, which is located just a few kilometers from the city, the easiest way on a regular bus.
Tour within the tour in Bologna easierjust make a red double-decker bus. Starting a route from the central station and the path of its passengers have time to see all the major sights and have the opportunity to go in whichever.
The image of St. Luke
One of the main relics of the city, to whichmake pilgrimage tours in Bologna - the icon of the Virgin Mary with Child. Its author is considered the Holy Luka. The image is in a Catholic sanctuary to guard the hill and the construction itself of the XVIII century is a national monument.
Photo