Holidays in Italy in January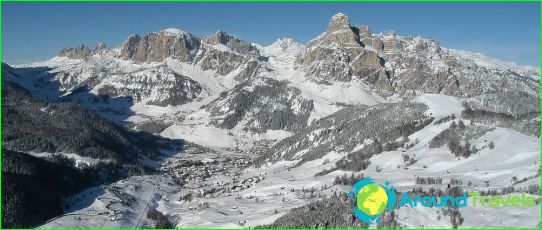 The north and the south of Italy are fundamentally different from eachother climatic conditions. Many tourists say that January is not the best time for the trip. However, in Italy, you can enjoy the excursion program and cultural activities. Will the weather exercise plan?
Weather in Italy in January
In the southern regions of Italy, there is a hightemperature. In Sicily, temperature fluctuations up + 9-15C, in Naples + 5-13C, Capri + 4-12C. It is important to note that the largest amount of rainfall in southern Italy has to Naples, because in this city can be 14 rainy days.
In Rome, the temperature ranges from + 4-11C. Despite the pleasant climatic conditions, the heat will not be able to enjoy. This was prevented by strong winds and high humidity levels, reaching 77%. Similar weather conditions are found in Pisa.
Northern region - this is a special story. Many lakes in January covered by a layer of ice. In Milan, located in the Po Valley, in the afternoon it will be + 5C, but at night can poholodat to -1C. The resorts of the Ligurian coast is warmer, because the sea has a moderating effect, but also the amount of precipitation will be significantly more. Genoa can be + 5-11C and 11 rainy days.
Holidays and festivals in Italy in January
Ten days before the beginning of Lent in Italy the Venice carnival, which opens the festival Festa delle Marie. After that, many people are taking part in the parade.
In Madonna di Campiglio held marathonvintage cars. In the Aosta Valley in January held a craft fair Foire de Saint Ours, in which many talented artists selling unique products.
In Nusco held bonfires night. This festival has been in existence for about four centuries. Tourists can enjoy the beautiful music, delicious food and quality wine.
January 6 in Italy celebrate Epiphany. In some cities, held a solemn procession of the Three Magi, who endows children with toys and sweets. The brightest events are held in Urbino, and they continue for five days (Jan. 2-6).
Holidays in Italy in January, no doubt, appreciate rich cultural activities and allow to participate in the colorful festivals and carnivals!
Photos holidays in Italy