Bishkek Airport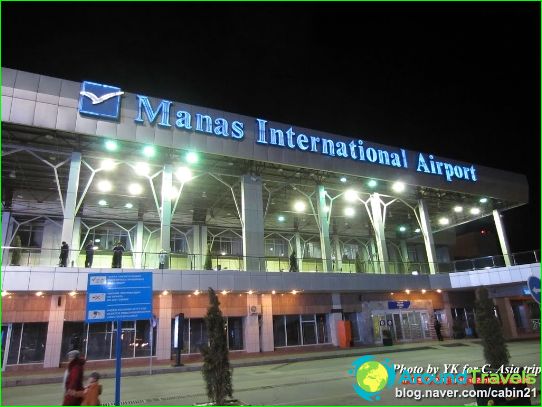 Manas Airport - International Airport,referring to the Kyrgyz capital of Bishkek. The airport is located about 25 km from the city. For a long time, the airport was used as an air base for the US Air Force.
History
Airport in Bishkek, was commissioned in 1974, was then landed the first aircraft IL-62. A year later, we began regular flights Manas airport - Domodedovo (Moscow).
In early 2001, it was formed a joint stock company - Manas International Airport.
In the same year, and until recently, the airport was used as an air base for the US Air Force.
host Search
After the cessation of the use of the US Air Force airport it became unprofitable. Who is actively searching for investors abroad. Kyrgyz government owns about 84% of the shares.
There were long talks with the Russian company Rosneft, which could provide the airport with cheap fuel. However, the opposition of local people led to the failure of the Russian company.
Besides Rosneft airport investors may be several companies from China and a number of international investors.
services
Despite its difficult financial situation, the airport still provides a quality stay of its passengers and offers a variety of services.
Cafes and restaurants will not leave a passenger waiting for a flight, hungry.
In addition, you can visit various shops to buy daily newspapers, use mail services, ATMs, etc.
At the airport there for luggage storage.
For passengers with children there is a children's room. There is also a prayer room and a business lounge.
Getting there
Airport in Bishkek removed enough from the city, as noted above, it is located about 25 km. But, despite this, you can easily get to the city.
The easiest way - is a bus or taxi. Driving time from the airport to the city is approximately 30 minutes and the ticket costs less than a dollar.
In addition to the city can be reached by taxi, the price of travel will be about $ 8. Manager can be found in the airport building.
Photos Bishkek Airport