Bishkek Areas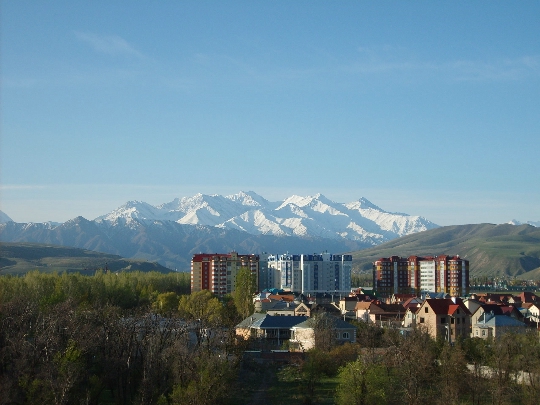 What are the areas of Bishkek? Respond to this question by looking at the map, according to which the Kyrgyz capital is divided into 4 districts. To Bishkek Pervomaisky areas include, Sverdlovsk, Oktyabrsky and Leninsky districts.
Description of the main areas and attractions
Oktyabrsky district: offers relax at any of the eight squares and the four parks.
Leninsky district: on tours of the area will offer tourists stroll along Prospect Chui and Manas, Moscow street (here preserved wooden house from the early 20th century, and are at home with beautiful finishes in the form of ancient columns and carved balconies) and street Ahunbaeva. Great place for walks and rest on the benches in the summer can be a boulevard Young Guard (along it monuments and busts are installed). Exploring the Leninsky district, guests will visit the theater "Tunguch", the Museum of electricity (visitors will see more than 300 copies), the National Philharmonic (a large and a small organ hall), Friendship Park (there are rides, grows 40 kinds of trees, the memorial to soldiers-Afghans; a fountain alley with 58 fountains and a circular fountain with a diameter of 10 m), cultural-ethnographic complex "Manas Aiyly" (there are yurts, sculpture and tower "Brand Manas", and held festivities and cultural events) entertainment centers "Ontario" and "Eldorado", the amusement park "Flamingo" (for convenience is to buy updated daily plastic card to pay her for horseback rides, weekend guests delight leisure activities and creative pursuits), the Historical Museum (here a collection female ornaments 19-20 centuries, bronze and pottery, rock paintings, costumes, art products made of precious metals, household items, ranging from the bronze Age - in total there are about 90,000 exhibits in the museum).
Where to stay tourists
Comfortable place to stay tourists canbecome the Leninsky district - it has hotels and holiday homes as the economy and premium. So, pay attention to the hotels "Issyk-Kul", "Soluxe" and "Ak Keme". In addition, the district has a developed network of clubs and catering.
Interested major hotels? To find them you will be able to close on the Ala-Too Square. And in the summer heat it makes sense to stay far away from the Great Chu Canal.
Family travelers with children is recommendedpay attention to the hotels close to the boulevards and Erkindik Young Guard (there is a lot of cafes and playgrounds). He also suitable accommodation facilities in the Friendship Park area.
Pictures of Bishkek districts