Entertainment in Bishkek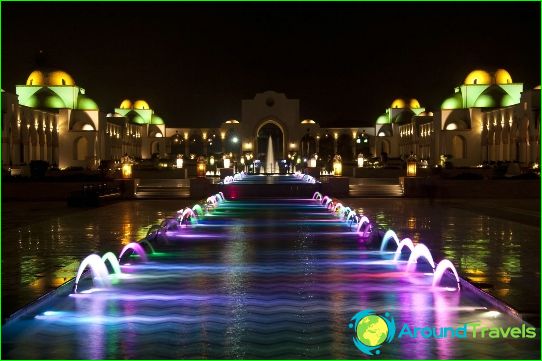 Entertainment in Bishkek - is visiting swimming pools, museums, national parks, theaters.
Amusement parks in Bishkek
"Flamingo": This amusement park offers visitors a ride on a variety of attractions (for payment is recommended to purchase a special plastic card, which can be replenished as needed), and on Saturdays and Sundays and public holidays - to take part in recreational activities (children here to entertain clowns and animators ). In addition, for those wishing to carry out creative activities here.
Rope Park "Arkan Tokoy": if you consider yourself to fans of extreme entertainment, then you will be offered to use climbing equipment (you will be experienced instructors), to overcome the obstacle course at a height of 5-15 meters. It should be noted that in the park with areas for both adults and children older than 5 years.
What kind of entertainment in Bishkek?
If you like nightlife, pay attention to the disco club "Pharaoh", "FiveStars", "Apple" and rock clubs "Promzona", "Zeppelin", "Tequila Blues".
Another wonderful entertainment can becomeAqua Park "Ala-Too" in the evening - party-goers enjoy the party passing here (accompanied by the fun club music, performances divers and aquatic acrobats).
Active tourists on holiday in Bishkek will be able to go cycling or paragliding.
If you want to play paintball,use the services of the club "Combat" - here you will be given the necessary equipment and paintball guns and offer to play at the indoor range (there are various shelters and fortifications).
Activities for Children in Bishkek
Panfilov Park: the services it provides young guests 27 rides.
Ostrich Farm: baby please be sure to visit this farm - it will not only be able to see the ostriches and be photographed with them.
Water Park "Ala-Too": there are children's pools, entertainment 6 rides (deserves special attention "Lamp of Aladdin" with a splashdown area), sports pool. If you or your child can not swim in the water park offers swimming lessons to visit (individual, group).
Eco-Farm "Tattuu": and children and adults there will be offered a ride on a horse or cart, children's and adult swing, plant a tree or vegetables (for that you will allocate a separate flower bed), milk a cow, watch on dairy goats, donkeys, chickens, mountain goats, European fallow deer , see the process of feeding the animals and even take part in it, as well as enjoy delicious (they are prepared from organic products).
Holiday in the capital of Kyrgyzstan - a great opportunity to try fresh mare, relax in yurts, to get acquainted with national customs (way of life, sports, cooking).
Photo