How to fly from Bishkek to Moscow?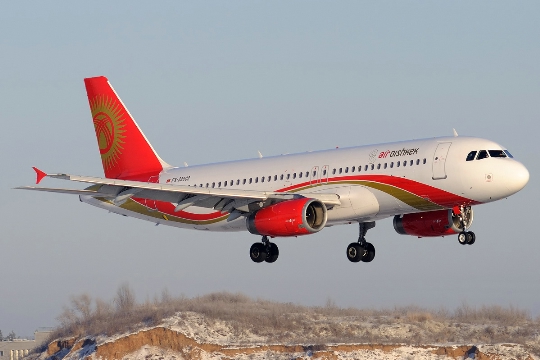 In Bishkek, you could walk along the boulevardErkindik, visit the Oak Park, Serpentarium, an ostrich farm, a memorial house-museum named after Frunze, tourist complex "Kyrgyz Aiyly", go to the Issyk-Kul Lake and gorge Ortho-Koi-Suu, relax on the Ala-Archa reservoir, time in the ropes course "Arkan Tokoy" night clubs "Apple's" and the "Pharaoh", paintball club "Combat"? And now you need to get detailed information about the return flight?
How to fly from Bishkek to Moscow (direct flight)?
2900 km - the distance between the capital of Kyrgyzstan andMoscow (flight time - about 4.5 hours). On airplanes "Air Kyrgyzstan" you get to Moscow for 4.5 hours, and "Air Manas" - 4 hours 45 minutes.
The average cost of an air ticket Bishkek-Moscow - 8000 rubles, but in May, August and July have the chance to buy a ticket at the price of 6600 rubles.
Connection Flight Bishkek-Moscow
Stops are usually on their way to Moscow to take place in Astana, Almaty, Surgut and other cities, because of what the trip will last for 8-27 hours.
For example, a flight from "Pegasus Airlines" and "Globe"through Osh last 8 hours with "S7" through Novosibirsk - 10.5 hours, "Transaero" and "Avia Traffic Airlines" through Ekaterinburg - 8.5 hours, with "Air Astana" through Almaty - 15 hours (boarding 2 flight will be announced later, after 1 to 9.5 hours of flight), with the "Azerbaijan Airlines" via Baku - 24 hours (between flights, you will have 16 hours), with "Atlas Jet" and "Aeroflot" through Istanbul - 27 hours (on the landing 2 aircraft will be announced at the expiration of 17.5 hours), with "Avia Traffic Company" and "Utair" through Surgut - 16.5 hours (waiting time - 10 hours).
Choose a carrier
Returning home can be entrusted to one of thethe following carriers, flying on Boeing 757-200, Airbus A 330, the Embraer 190, Boeing 737-800 airliners and other: "Avia Traffic Company"; "Air Bishkek"; "Air Kyrgyzstan"; "S7 Airlines".
Service Bishkek-Moscow flight dealsManas Airport (FRU) - it is situated 25 km from the city (can be reached by bus number 380). No traveler, who is waiting for a flight, do not go hungry - at the airport, there are points of public catering, cafes and restaurants provided. In addition, the airport infrastructure includes: VIP-hall, where operations are performed on the currency exchange, ATMs.
How to occupy yourself during the flight?
During the flight, you can think and finallydecide which of the relatives to present souvenirs bought in Bishkek, in the form of dishes and clothes in traditional style, carpets, silver jewelry, leather products, articles of straw and clay, unique caskets made of felt, leather containers for koumiss, horse sausage, cognac.
Photo