Airports Latvia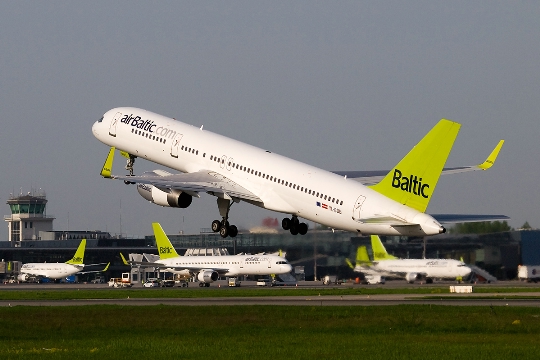 In Latvia the fastest to travel by air -flight from Moscow to Riga takes no more than one and a half hours. Capital Airport Latvia receives direct flights from the airlines of Russia and journeyed own Air Baltic aircraft.
International airports in Latvia
The status assigned to the three Latvian international air port:
Riga International Airport is located 10 km from the historic center of the Latvian capital. The largest in the country, it serves nearly 5 million. Passengers annually.
Liepaja Airport is also certified forinternational transport, but in 2014 it was closed for the reconstruction of the passenger terminal. City, where the airport is located on the Riga coast, but because the air port is a major transportation hub of the country. The opening of the upgraded terminal is scheduled for early 2016. Besides N2 bus, which takes you from the airport Liepaja, guests of the city will be offered a taxi service.
The youngest of Latvia International AirportIt opened in 1975 in Ventspils. Due to the high requirements of the European Union for the certification of international air port, today the harbor takes only small planes private aviation.
metropolitan area
The only valid today, InternationalLatvia airport is located on the outskirts of the capital. He has the status of the largest in the Baltic States and daily receives and sends dozens of flights. Riga is linked by air routes to 80 cities in three dozen countries, as its base the airlines Air Harbor are Air Baltic, SmartLynx Airlines, Raf-Avia and Wizz Air. The sides of the Irish loukostera Ryanair - are also frequent guests at the Riga airfield.
In 2001, it began last at the airportmodernization, which resulted in the reconstruction of "Vzletka" and build a new terminal. Today at the disposal of passengers arriving or departing Schengen states - Terminal B, while all other flights are served in Terminals A and C.
Transfer and useful information
To overcome the 10 km that separate the airfield and the centerRiga, the easiest thing in the N22 bus. Airport Express, offered by Air Baltic, takes passengers straight to your hotel. Taxi service will cost a bit more expensive and the car can be ordered at a special counter in the arrivals area. Information center at the main airport in Latvia provides detailed information about bus schedules and routes on its stand, and all the necessary information about the air harbor on the site - www.riga-airport.com.
Small aircraft
Adazi Airport 30 km to the north of Riga is able totake up to 60 private aircraft on a daily basis - it has appropriate equipment and certificate. This air harbor - the first private airport of the republic, and in addition to flights it offers to potential customers training services for ultra light aircraft management, advertising flights, repairs to aircraft and their rent for various events.
Photo