Tours in Jurmala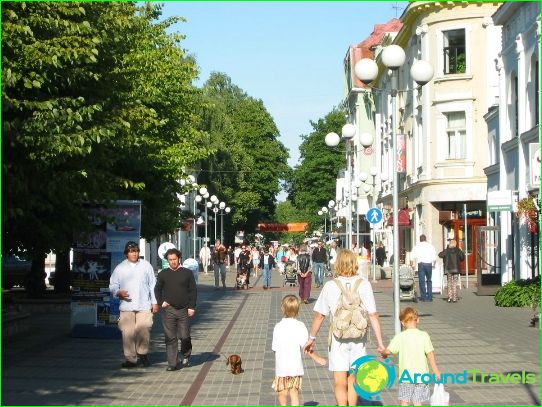 Two Latvian words form the name of thethe popular beach resort of the Baltic states. "Jura" in translation means "the sea" and "low" - "edge". The resulting Jurmala - the city where once tried to get all the people of the Soviet Union. Tours in Jurmala were considered more prestigious than even in Sochi, and on the Baltic Sea holiday seemed to be something special, almost foreign, but because so attractive. Today, the opportunity to go to the best resort town in Latvia there anyone who prefers noise and foam southern beaches intelligent discreet charm of the northern edge of strict but friendly Baltic.
History and geography
Only 25 kilometers separate the country's political capital from beach. Between the Gulf of Riga and the Lielupe river stretches a generous strip of white sand framed by pine-clad dunes.
The first baths were opened here in the villageDubulti, and followed him to the village of fishermen and others have started to become the resorts. At the beginning of the XIX century in Kemeri it was found curative mud and mineral springs, and it became a resort in the Russian Empire of national importance.
Unique recipe
Tours in Jurmala help get rid of manyproblems. Here there is a unique combination of pleasant climate, salubrious sea air, infused on pine scents and luxury capabilities to execute the ambitious cultural program. If you not only beach holiday is included in the guest plans of Jurmala have the opportunity to go to Riga and see the ancient city in all its splendor.
In itself the spa capital of the summer there are numerous concerts and festivals, fairs and exhibitions, and thus to join the beautiful and simple and easy without leaving the golden beaches.
Briefly about the importance
From Riga airport to get to Jurmala is easiest by bus or train. Travel time will not exceed an hour with a change at the train station in Riga.
For those who have decided to improve their health duringTour to Jurmala, here are open resorts practicing mud wraps and mineral water baths, massages and inhalations. The largest effect of improving tours in Jurmala have in the treatment of respiratory diseases and musculoskeletal system.
Fans of privacy and quiet evenings worthbook a hotel in towns and Melluzi Asari, and those for whom the holidays - is synonymous with the word "gap" will have to take care of the room or in Majori Dzintari. Most sports are choosing Lielupe village and enjoy all sorts of active entertainment and water park.
Photo