Currency in Latvia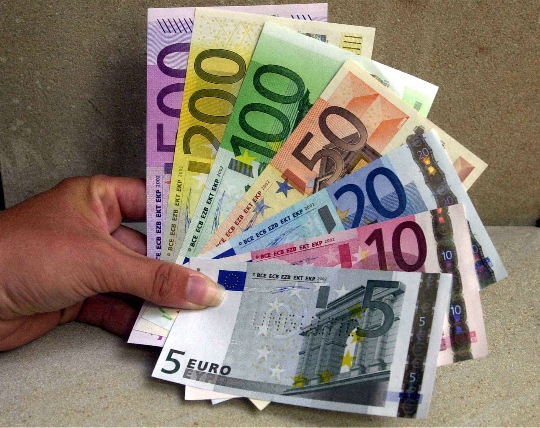 Over time, the European Union remainsone of the most powerful associations of the countries of the world; in 2014 he was joined by Latvia, expanding the eurozone to yet another rather big territory. In accordance with the requirements of the Union set for all members of the international community, the national currency should be replaced by the euro, which was done by the state-controlled country. Thus, the money Latvia lost its influence, while the euro has grown on a solid piece of land.
Plate and centimes: a bit of history
Latvia adequately passed all the tests on the way toEuropean integration and the growth of its economy. National unit of the monetary system called the lat and consisted of 100 centimes. Historical changes Latvians life affected also the economic sector, and therefore in the currency changes of several periods:
Old Latin (1922-1940);
Ruble USSR (1940-1992);
New Latin (1992-2013), which also can be divided into two stages:
Latvian ruble or repshiki (1992-1993);
Latvian Lats (1993-2013).
Lat is considered the most "hard" currencyunit in Europe: competition it is only the pound sterling. An interesting fact is that at the end of 2013, right before the reckoning of Latvia to the EU Member States, Latin exceed the value of the pound sterling for 11 Russian rubles, thus defeating its eternal rival. The largest denomination of Latvia LVL 500 to LVL was calculated almost 33,000 Russian rubles.
European integration and the exchange of money for the euro
Undoubtedly, Latvia entered the European Union with agreat pleasure, because ATMs stopped issuing Latvian lats in the very day of the signing of international treaties, irrevocably switched to the euro. Currency Exchange in Latvia to residents of the country can be made at any branch of the Bank within six months after the conclusion of the unity agreement, Latvijas Banka and the National Bank provides such an opportunity without restrictions on the timing and amount of the contribution.
As for tourists, they can alwaysto exchange any currency at bank branches, which are open Monday to Friday from 9.00 to 16.00-16.30, some large banks are open until 17.00-19.00 and on Saturdays from 9.00 to 12.30. In addition, the exchange of the help you as hotels, airports, department of sweat and even some shops. The most popular method of payment for goods and services remained non-cash payment with credit cards.
Photo